3 жовтня 2022 року
Graduate Vladyslav Orlov is the winner of the ITF WTT M25 tennis tournament
2 жовтня 2022 року
Karazin University workers received awards on the occasion of the Day of Education Workers
The birthday of Varvara Karynska, a free listener of our university: the university celebrates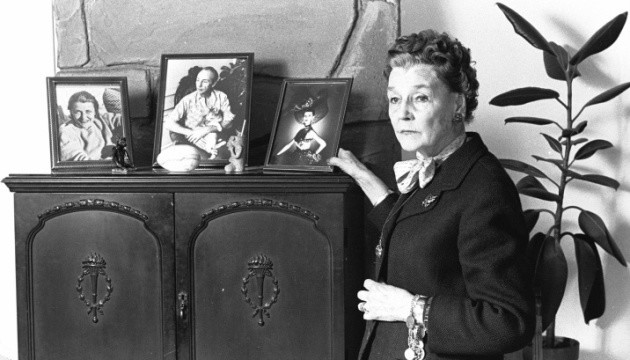 Varvara Karynska, a student of the law faculty of Kharkiv University, an outstanding fashion designer, winner of the "Oscar" award, has an honorable place in the galaxy of outstanding Karazin students who have made a significant contribution to world culture.
Varvara Andriivna was born on October 3, 1886 in Kharkiv in the family of the famous merchant and philanthropist Andriy Yakovych Zhmudskyi. Since childhood, the girl was fond of embroidery. She graduated from the women's gymnasium, then attended law lectures at Kharkiv University.
After the revolution (under the pretext of holding an exhibition in Europe), Varvara Andriivna went abroad, worked in Europe for some time, but eventually moved to the USA.
Vivien Leigh, Marlene Dietrich, Liz Taylor and other stars starred in Karynska's costumes.
The designer created for Broadway and Hollywood, collaborated with Salvador Dali and Marc Chagall. Karynska created images for almost 50 ballets and revolutionized ballet fashion by creating a ballet tutu. In 1948, Karynska was awarded the highest film award "Oscar" for costume design for the film "Joan of Arc" (USA) with Ingrid Bergman in the lead role.
In 1962, Varvara Andriivna was awarded the most prestigious award in world choreography by the company "Capezio", which produces dance shoes.
Varvara Andriivna passed away on October 18, 1983.
The people of Karazin remember an outstanding free listener of the university. In particular, in 2018, the photo project "Varvara. Arabesque...Freedom of the classics. Classic of freedom" (photographer: Svitlana Izyumska).