Alma Mater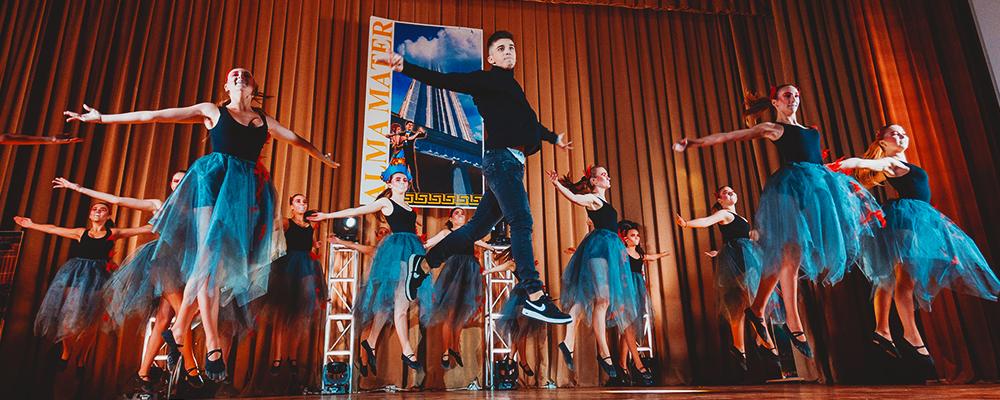 The contest of first-year students' creativity Alma Mater is held on the initiative of the Student Council, the Primary Trade Union Organization of Undergraduate, Postgraduate and Doctoral Students, as well as the Cultural Center of Karazin University.
The Alma Mater contest takes place during a week in the Assembly Hall of the University Main Building. Each day of the contest, several schools present their program, which consists of different performances united by a common theme. The participants demonstrate vocal and dance performances in various styles and genres, including fragments from famous musicals, cover versions of popular songs by Ukrainian and foreign artists, ballet roles, tango, rock and roll, break dancing, and more.
The jury selects the best performances of the schools, which will then be included in the contest gala concert.
By the contest results, all participants are awarded commemorative diplomas in various nominations. At the end of the gala concert, the winners are announced and awarded valuable gifts.