Admission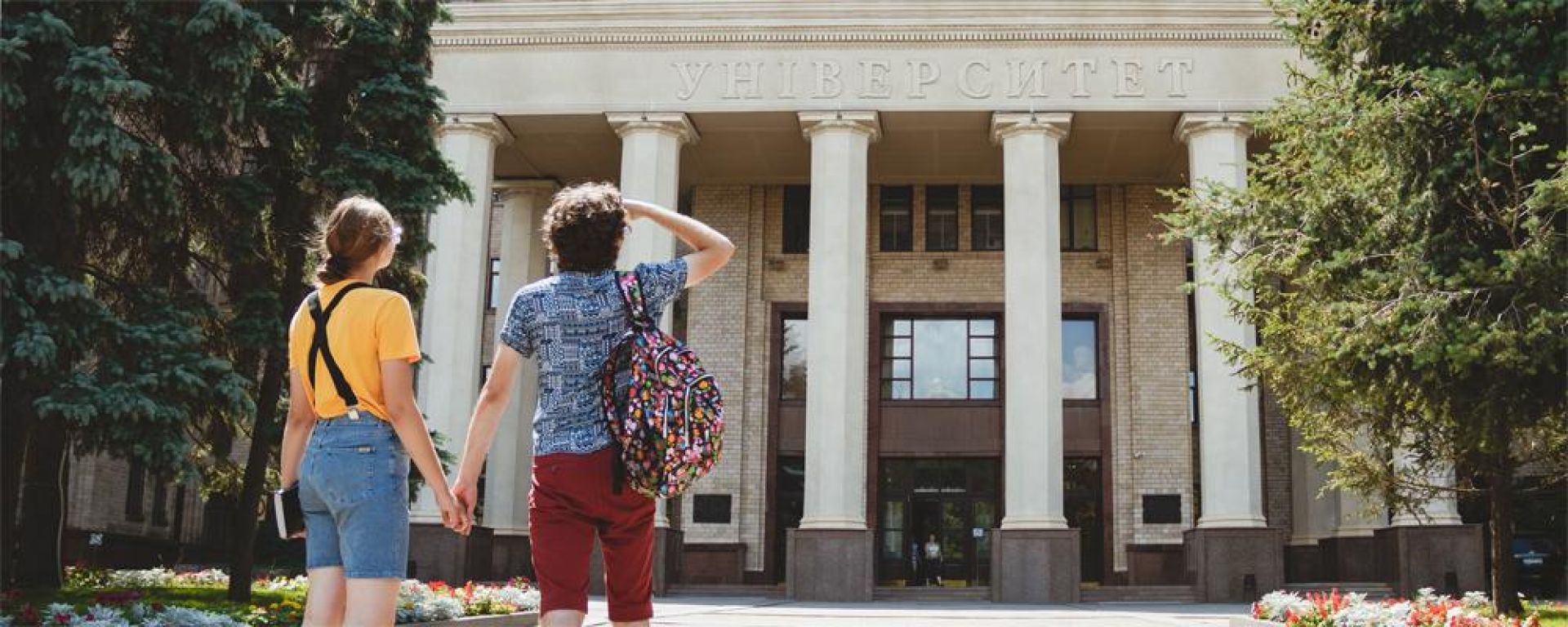 To apply for a Bachelor's degree (Medical Specialist), applicants need to have a complete general secondary education.
Admission to the first year of a Bachelor's degree program (Master's degree in medicine) on the basis of complete general secondary education is carried out in the form of External Independent Evaluation, entrance examinations, or interviews in the cases provided by the Rules of Admission.
The University also admits persons with the education and qualification level of Junior Specialist to the first year (with a reduced period of study) or second (third) year (to vacant places, with a standard period of study) to a certain number of places to obtain a Bachelor's degree (education and qualification level of Medical Specialist), subject to admission to a related field of study.
Persons with complete general secondary education who apply for full-time study, except for those eligible to participate in the competition according to the results of entrance examinations or to be enrolled by interview and quotas, apply online only in accordance with the Procedure for Submission and Consideration of Online Applications for Participation in Competitive Selection to Higher Education Institutions.
All other categories of applicants submit documents in paper form to the Admissions Committee within the time limits specified for accepting documents.
Applicants can submit copies of documents that are certified by the originals by the Admissions Committee or according to the order prescribed by law. However, copies of documents without originals will not be considered.
When participating in the competition, the applicant submits the originals of documents only once (fulfillment of enrollment requirements). If, within the established time limit, applicants fail to submit to the Admissions Committee the original documents on the educational (education and qualification) level and their appendices, certificates of External Independent Evaluation, and other documents provided by the Rules of Admission to the University, they lose the right to be enrolled in state-funded places, as well as to study at the expense of state preferential long-term loans.
For more information on admission, please visit start.karazin.ua
More About the Academic Programs
Rules of Admission to V.N. Karazin Kharkiv National University for obtaining higher education in 2021

Appendix 1 List of educational degrees and specialties for which admission to study is announced, licensed volumes and normative terms of study V.N. Karazin Kharkiv National University
Appendix 2 List of specialties for admission of persons who have obtained the educational and qualification degree of a Junior Specialist, educational and professional degree of a Junior Bachelor, educational degree of Professional Junior Bachelor to study in 2021 for the second (or third) year (with the standard term of study for vacant positions) for obtaining a Bachelor's degree
Appendix 3 The list of specialties for admission to study in 2021 for obtaining a Master's degree on the basis of a higher education degree (educational and qualification degree of a Specialist), professional examinations and terms of study
Appendix 4 List of specialties that are provided with a special support
Appendix 5 List of competitive subjects in the certificate of the Ukrainian Center for Educational Quality Assessment (entrance examinations) V.N. Karazin Kharkiv National University
Appendix 6 Table of transfer the average grade point of the document on complete general secondary education, calculated on a 12-point scale, to the scale of 100–200
Appendix 7.1 Rules of admission to postgraduate and doctoral studies of V.N. Karazin Kharkiv National University in 2021 (for citizens of Ukraine, foreigners who permanently reside in Ukraine on legal grounds, persons who have been granted refugee status in Ukraine, and persons in need of additional or temporary protection)
Appendix 7.2 Rules of admission to postgraduate and doctoral studies of V.N. Karazin Kharkiv National University in 2021 (for foreign citizens and stateless persons)
Appendix 8 Regulations on the Appeal Commissions of V.N. Karazin Kharkiv National University
Appendix 9 The procedure for accreditation of media representatives at the Admission Committee of V.N. Karazin Kharkiv National University
Appendix 10 Provisions on the educational center "Crimea–Donbass–Ukraine"