Scientific Research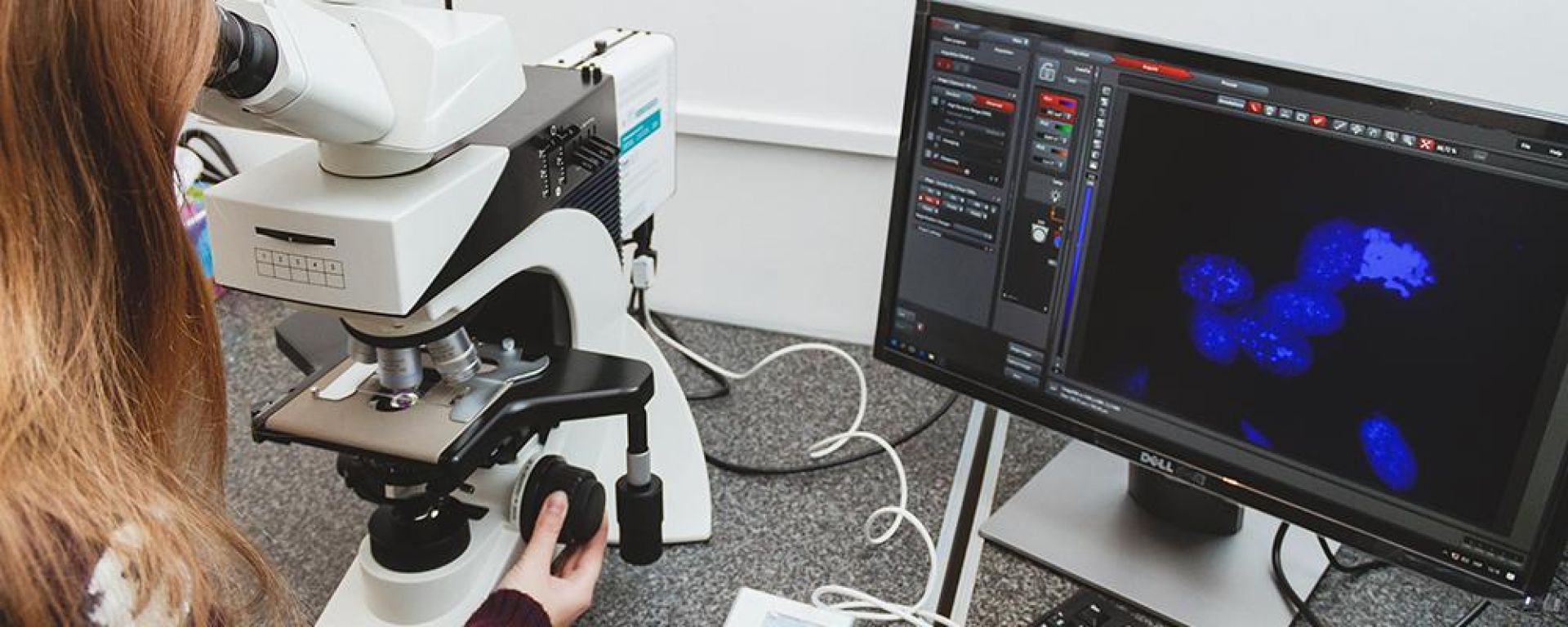 The main purpose of scientific and technical activity of the University is to acquire and use new scientific knowledge; to provide quality training of highly-qualified specialists, scientific and academic staff; to solve complex tasks in the field of scientific and technological development; to put research findings into practice.
Karazin University occupies a leading position among Ukraine's higher education institutions in terms of academic reputation, quality of research and teaching potential, quality of education, international recognition, presence in the global information space, research funding (including extrabudgetary funds), as well as funding for research grants, number of patents, scientific publications in international scientometric databases Scopus and Web of Science, citations of these publications, number of students involved in research.
In 2019, a wide range of research on defense was conducted.
In 2019, 50 research works were performed at the expense of customers, including three works under international agreements (Lithuania, Poland, France).
In 2019, according to the thematic plan, Karazin University carried out eight research works and developments, the results of which are important for improving the defense capability and national security of the state.
Since 2008, the "Fund for Development and Modernization of Educational and Scientific Equipment" has been operating at the University. The purpose of this fund, in addition to modernization of educational and scientific equipment, is intensification of research activity, support of research on creating and implementing new technologies. In 2019, 30 works were performed.
Every year, the University implements 7-10 STCU, Horizon 2020, NATO, IAEA, CRDF projects within the framework of international cooperation, as well as under agreements with international research centers. In 2019, under international programs and partnership agreements, Karazin University performed twelve works.
The research findings of Karazin University specialists are of world importance and highly demanded by the scientific community. According to the indicators of the SciVerse Scopus database, the University ranks second among Ukraine's institutions of higher education in terms of the absolute value of publications. As of December 10, 2019, the University has 580 publications in the Scopus database. The Hirsch index of the University is 71, the total number of publications is 9,934.
In 2019, 958 publications (8,365 publications in total) were registered in international scientometric databases (Scopus, Web of Science).
The University has 40 scientific professional journals. According to the order of the Ministry of Education and Science of Ukraine No. 32 of January 15, 2018, these journals are included in category "B" of the List of Scientific Professional Publications of Ukraine for a period of two years.
During 2019, 119 monographs (44 of them abroad), 61 collections of research papers, 4,898 articles and abstracts, of which 1,464 in foreign journals, were published; 198 conferences were held, 57 of them were international, 367 conferences were attended, including 167 international ones.