Museum of Nature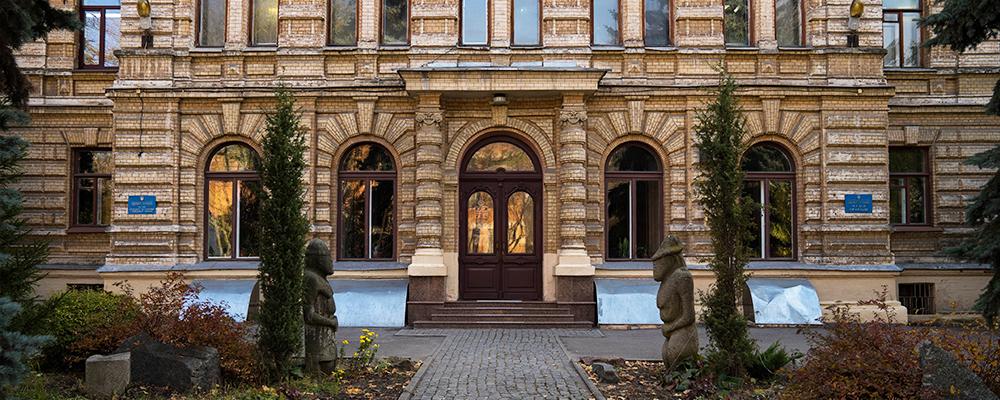 The State Museum of Nature of V. N. Karazin Kharkiv National University is one of the oldest museums in Europe, a large scientific and educational center of Ukraine, which is engaged in exhibition, research, educational activity, promotes the importance of scientific and environmental knowledge.
Shortly after the opening of Kharkiv Imperial University, its administration asked heads of all schools and colleges to send to the University outstanding objects of the region. In 1805, the curator of Kharkiv Educational District, Count Severin Potocki, bought in Hannover Professor Andre's collection and in St. Petersburg a collection owned by the Italian Chetti, which contained many species of animals: corals, shells, mollusks, insects, birds, fossils and minerals. On April 2, 1807, they arrived in Kharkiv. This date is considered the day of founding the Museum.
Well-known scientists and public figures, as well as all nature lovers have helped replenish the Museum collections and promote its development. The Museum became a place to store unique, scientifically valuable items.
The Museum scientific collections currently contain more than 250,000 exhibits from around the world. These are stuffed animals and birds, skulls, bird eggs, wet and dry specimens of various animals, insects, rocks and minerals, fossils and skeletons, models, plaster casts of extinct animals. In 23 Museum rooms, there are four expositions: Geological, Invertebrates and Vertebrates, Organic World Evolution, and Nature Conservation. The exhibits are displayed in the form of systematic collections, as well as biogroups and dioramas with audio and visual effects.
The museum performs educational functions, conducts classes with students, provides consultations to researchers and scientists, organizes temporary exhibitions on environmental issues, mineralogy and paleontology. The Museum of Nature maintains ties with many scientific institutions and museums around the world. Every year, more than 40,000 city residents, tourists, foreign guests, specialists from various fields of science and scientists get acquainted with the expositions.