Transfer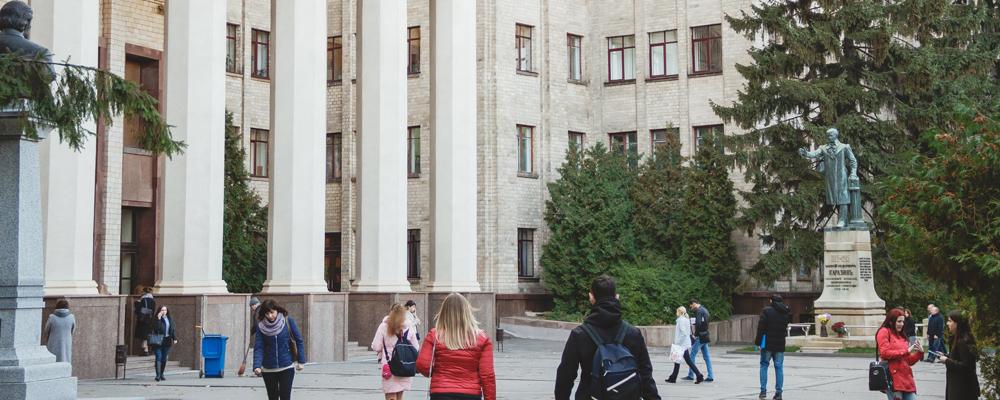 Students transfer from one higher education institution to another, regardless of the form of education, major, specialty, with the consent of presidents (directors) of both higher education institutions.
The transfer, as well as reinstatement of students expelled from higher education institutions, usually takes place during summer or winter holidays.
Individuals enrolled in state-funded places of a higher education institution are given priority when transferring and reinstating to state-funded places, provided that they are available.
If there are no vacant state-funded places, the above-mentioned persons may, with their consent, be transferred or reinstated to study at the expense of the local budget, sectoral ministries, departments, enterprises, organizations, institutions and individuals, provided that vacant places are available.
Students of other higher education institutions wishing to transfer to V. N. Karazin Kharkiv National University must provide the following documents:
complete package of documents submitted upon admission to the higher education institution;
academic transcript;
permission of the higher education institution (on behalf and under the signature of the president of the HEI where the student currently studies) for transfer to V. N. Karazin Kharkiv National University.
Students must complete missing credits.