Why Choose Karazin University?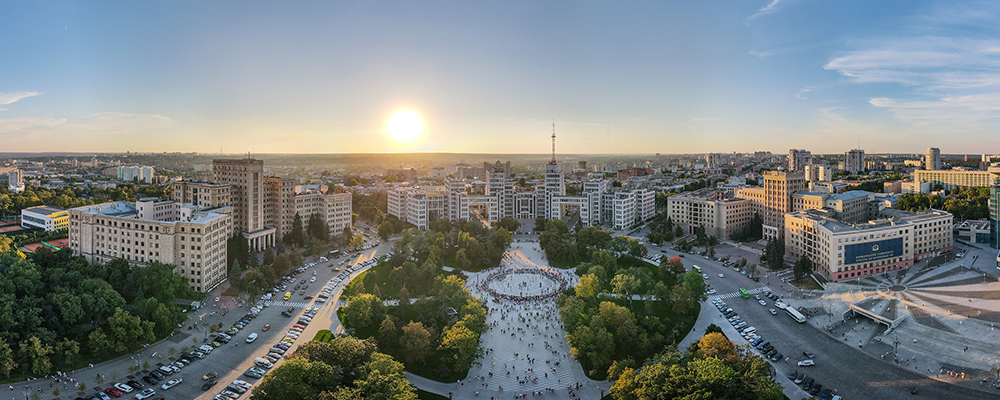 Kharkiv is one of the largest cities in Ukraine, as well as the regional center of the Kharkiv region. The area of modern Kharkiv is more than 300 sq. km and its population is about 1.5 million people.
Kharkiv was founded in 1654. The founders of the city were Ukrainian Cossacks and peasants.
The climate in Kharkiv is moderately continental. In winter, the weather is changeable: frosts interchange with the thaw. Summer is hot, the hottest month is July, with an average temperature +21 º C.
Kharkiv ranks second in Ukraine in terms of scientific and educational potential. On average, more than 33,000 specialists are trained every year, which ensures a high level of manpower qualification in the region.
It was in Kharkiv that for the first time in Europe the atom was split, the nature of superconductivity was studied, the largest radio telescope was created, the fundamentals of the theory of oscillations in plasma, and the processes of scattering of slow neutrons in crystals were developed.
Kharkiv is a multinational city: Ukrainian, Poles, Jews, Germans, Armenians, Bulgarians, Tatars, Belarusians and the Greeks, Gypsies, and Latvians, representatives of other nations in Europe and Asia have lived here since ancient times. Today, the city has 50 national-cultural associations, acting Catholic and Protestant churches, synagogues, mosques, houses of worship of other religious denominations.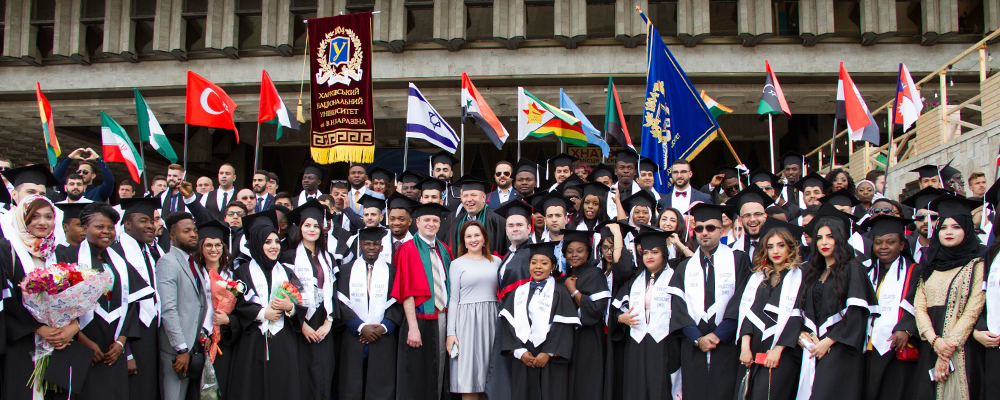 For more than two centuries of existence, Karazin University has made a significant contribution to the development of Ukrainian society, gave a strong impetus to the transformation of Kharkiv into a powerful scientific and cultural center, the educational capital of Ukraine. Today, the University rightfully holds the highest positions of all-Ukrainian rankings among classical universities and is well-known far beyond Ukraine.
The names of world-famous researchers, scholars and educators such as Petro Hulak-Artemovskyi, Mykola Kostomarov, Oleksandr Liapunov, Oleksandr Potebnia, Mykola Beketov, Dmytro Bahalii, Mykola Barabashov, Oles Honchar, Oleksii Pohorelov, and many others are associated with Karazin University.
Kharkiv University is the only university in Ukraine where three Nobel Prize winners studied and worked: biologist Ilya Mechnikov, economist Semen Kuznets, and physicist Lev Landau.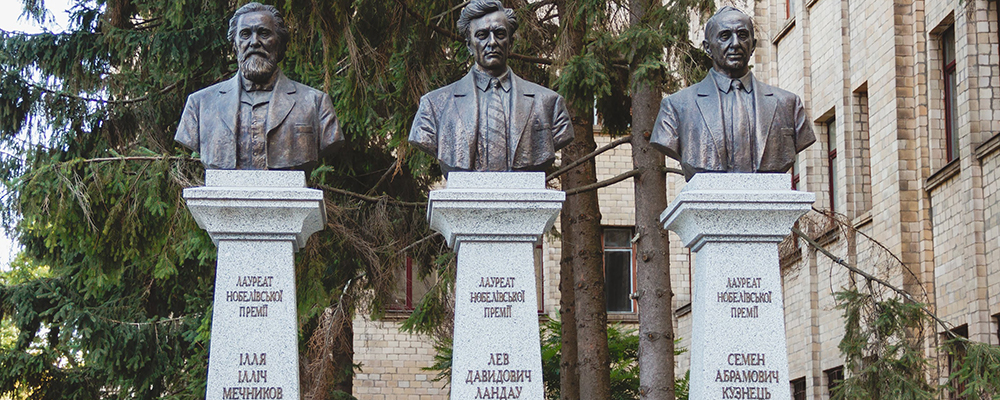 The names of the University alumni are immortalized in geographical names, names of space objects, plants and minerals, laws and formulae. More than 65 University graduates have become full and corresponding members of the National Academy of Sciences of Ukraine.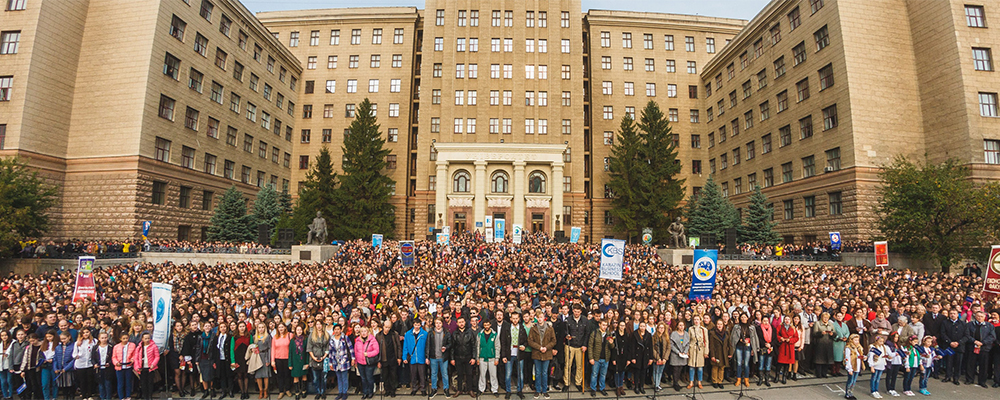 During all these years, Karazin University has been changing and adopting the world's best practices. It is the only Ukrainian institution of higher education that, according to the QS World University Rankings, is included in the top 500 universities in the world. Today, more than 20,000 students study at the University. And if you intend to join them, you will definitely not regret it. Karazin University is a classical education combined with innovative teaching methods. This is classics ahead of time. The University students have the opportunity to participate in international student exchange programs and go to study in EU countries; double degree programs with top EU universities in France, Poland, Italy, Germany, and Slovakia, etc. The University collaborates with leading employers, in particular students can do internships in Ukrainian and international companies such as: NIX Solutions, SoftServe, and others. We do not just offer quality education, within the walls of our university you can immerse yourself in a democratic atmosphere of scientific and cultural fervor.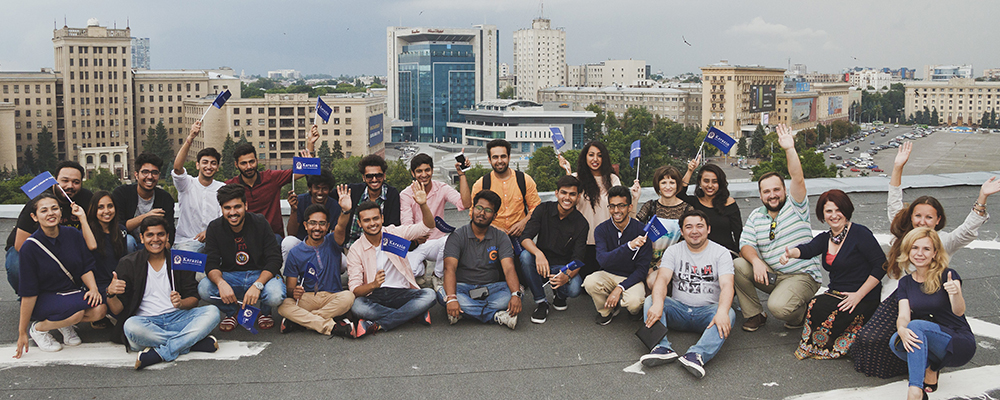 Karazin University has a developed student self-government, which not only protects the rights of students, but also influences the University development, provides interesting leisure for students. In addition, Karazinites can participate in a variety of creative and sports activities, try their organizational and leadership skills. Click here to find out more about development opportunities at the University.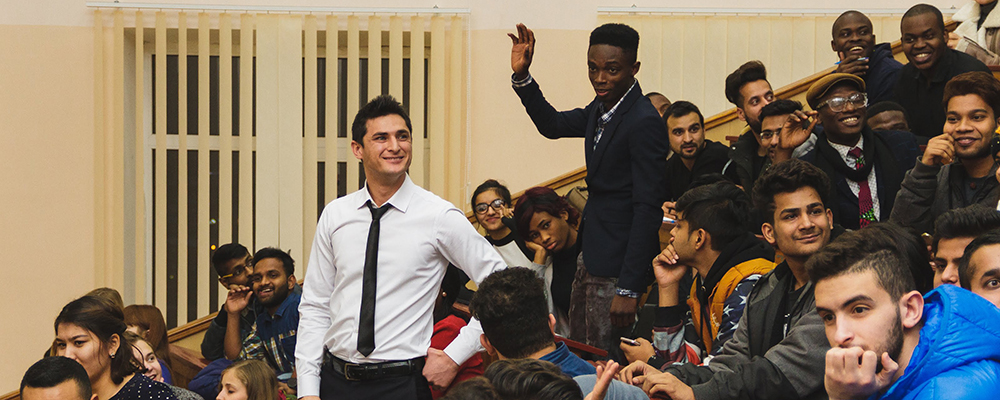 It is evident that the choice of an educational institution largely depends not only on prospects, but also learning conditions. Karazin University offers its students accommodation on a modern student campus, visiting the University cultural and scientific centers, museums, including the University History Museum, the Museum of Nature, the Museum of Archeology, the Museum of Astronomy, as well as the Botanical Garden, sports facilities, a powerful library, modern coworking, etc.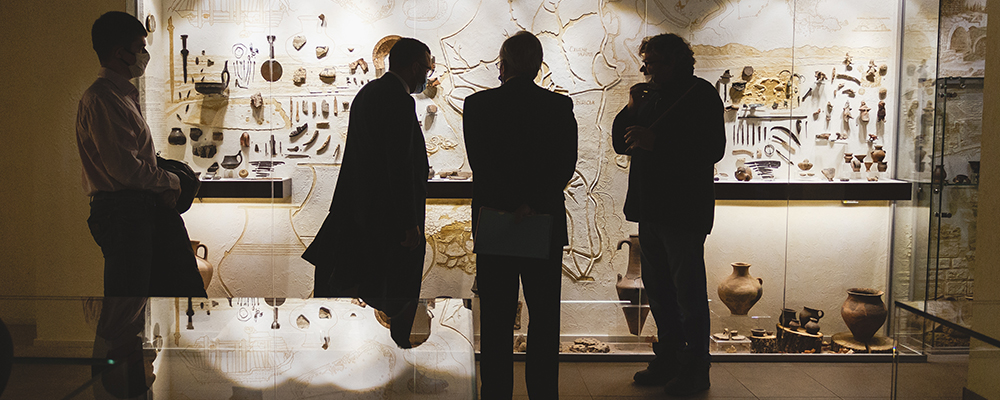 By choosing Karazin University, you choose the future. Indeed, all our steps are aimed at anticipating the challenges of today.