Kharkivskyi Universytet Newspaper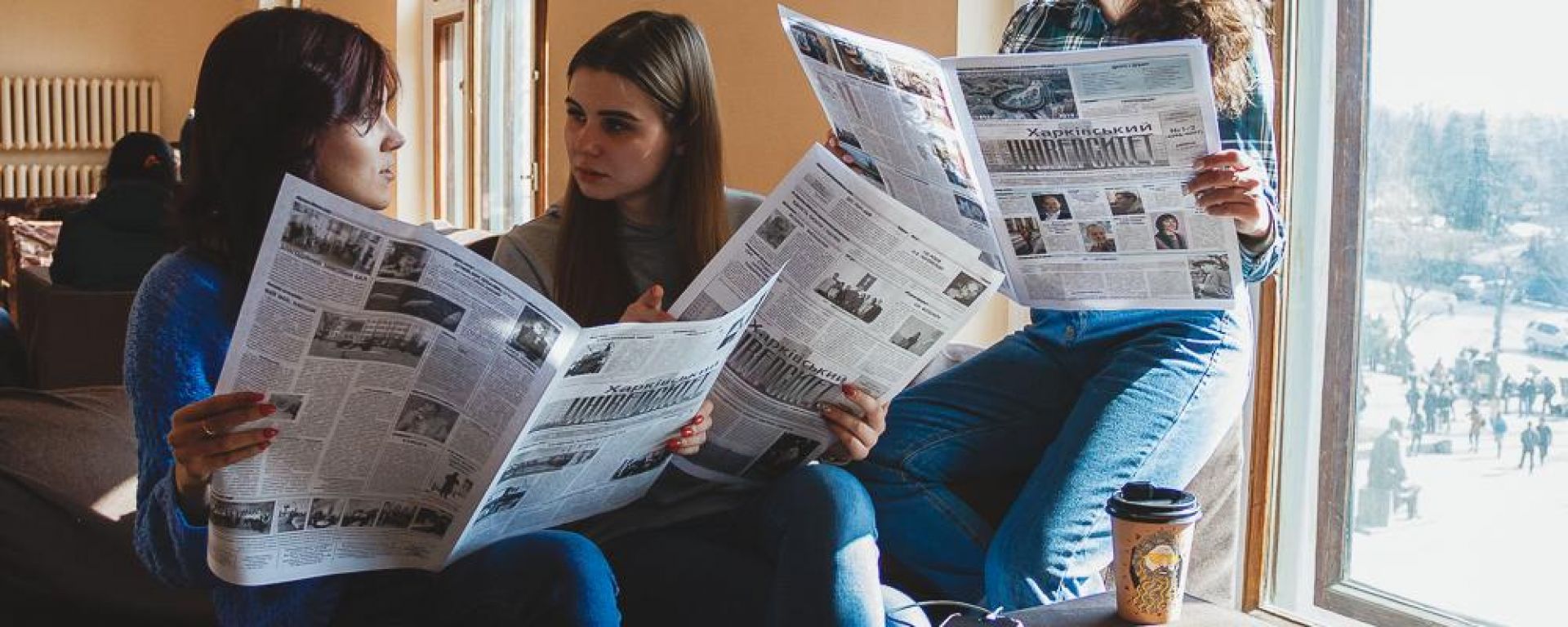 On January 1, 2019, The Kharkivskyi Universytet newspaper turned 202 years old. The first issue of The Kharkovski Izvestia, published by professors of Kharkiv Imperial University in the 19th century, came out on January 1, 1817.
Since then, the newspaper has changed its name: from April 8, 1927 — Robitnyk Osvity, from December 15, 1928 — Inovets, from January 1, 1930 — Za Novi Kadry, from January 1, 1936 — Za Bilshovytski Kadry, from January 1, 1947 — Stalinski Kadry, from January 1, 1957 — Kharkivskyi Universytet.
The newspaper was awarded the Certificate of Honor of the State Committee for Press, Television and Radio Broadcasting of Ukraine.
Since 1996, the Editorial Board has been headed by Olena Nerukh, Senior Instructor at the Department of Journalism, Karazin University School of Philology.