Education and Research Institute "Karazin Banking Institute"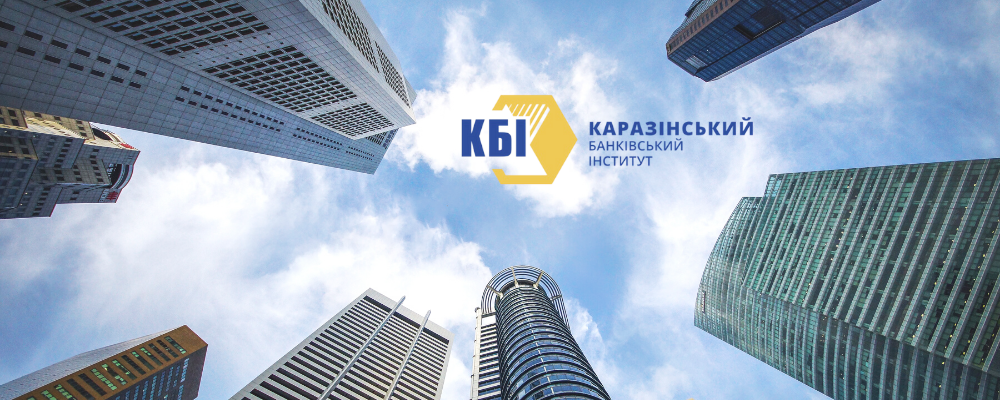 The Education and Research Institute "Karazin Banking Institute" was founded in 2020 on the basis of Kharkiv Education and Research Institute "University of Banking", which was created in 1944 and has come a long way from the Accounting and Credit College of the State Bank to a higher education institution.
The Karazin Banking Institute currently offers full-time and part-time (distance) Bachelor's and Master's programs (including for foreign citizens) in the following majors:
Accounting and Taxation
Finance, Banking and Insurance
Management
Computer Sciences
Cybersecurity
The Institute includes:
Department of Banking Business and Financial Technologies;
Department of Accounting and Taxation;
Department of Management, Business and Professional Communications;
Department of Information Technologies and Mathematical Modeling.
The educational process innovativeness is ensured through the use of modern pedagogical technologies, a fully functioning distance learning system on the MOODLE platform.
In accordance with employers' requirements, thorough and continuous training is carried out: computer, foreign languages for professional purposes, practice.
The Institute has a training bank, which is properly equipped with the use of real software systems. It allows students to use interactive forms of learning and bring the educational process as close as possible to future professional activities.
In 2018, with the support of the Kharkiv Banking Union, technical assistance of the partner banks PJSC "MEGABANK", PJSC CB "PRIVATBANK", JSCB "INDUSTRIALBANK", JSC "UKRSIBBANK", the Training Complex "FinTech" was created at the Institute. It serves as a base not only for practical training of the Institute's students, but also for financial literacy activities for different segments of Kharkiv region population, with the participation of employees of banking institutions and leading instructors and researchers of Kharkiv higher education institutions.
The Karazin Banking Institute is a member of the Kharkiv Banking Union. It participates in joint projects on topical issues of functioning and development of the financial and credit system of Ukraine. Top specialists and heads of banking institutions are widely involved in the educational process, the most talented students of the Institute are encouraged by named scholarships of banks. In 2016, the Director of the Institute, Borys Samorodov, was elected Vice President of the Kharkiv Banking Union.
The applied nature of training at the Institute contributes to competitive advantages of graduates, facilitates a rapid adaptation of young professionals in the real conditions of professional activity, increases the demand in the labor market. The Institute is proud of 100% employment of its graduates.
Within the framework of international cooperation, the educational institution offers unique opportunities for student exchange with foreign higher education institutions; internships of faculty members and students abroad; participation in international research and educational projects and grants; internships in financial and credit institutions of Germany and Poland; a double degree program with recognized European universities.
The Institute has modern and well-equipped facilities (multimedia classrooms, computer labs, a modernized library, a sports complex, its own dormitory next to the educational and laboratory building, a canteen).
Director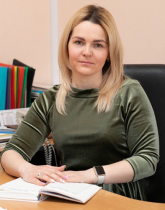 Chkheailo Anna
Phone: +380 (66) 162-10-21
E-mail: anna.chkheailo@karazin.ua
Address: 4 Svobody Sq, 61022, Kharkiv