30 серпня 2022 року
Charity concert of string trio "Semplice"
19 серпня 2022 року
Students and graduates of the Karazin Business School study on the FULL MBA program in Brazil
Memorial Day of fallen defenders of Ukraine: the university honors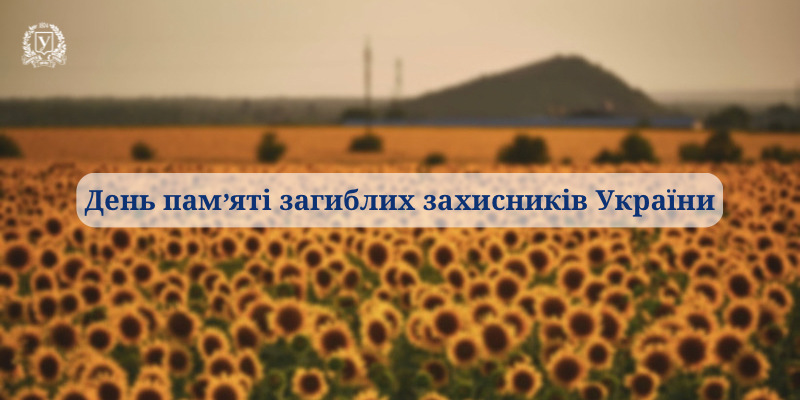 On August 29, Ukrainians honor the memory of defenders who died in the struggle for independence, sovereignty and territorial integrity of our country.
This day was established to perpetuate the heroism of servicemen and volunteers who gave their lives for a free Ukraine, and to remind of one of the most brutal military events in eastern Ukraine before the full-scale invasion - the Ilovai tragedy.
On August 29, 2014, the Russian leadership violated the agreement on the withdrawal of Ukrainian soldiers from the encirclement near Ilovaisk. The soldiers were shot when they were passing through the "green corridor" in columns. The death path of our defenders lay through fields with sunflowers, where hundreds of Ukrainians died fighting for the independence, sovereignty and territorial integrity of Ukraine.
The full-scale invasion of Russia opened a new page of heroism, resilience and courage of Ukrainians. Every day we remember, pay tribute and thank those who risked their lives to defend the statehood and cathedral of Ukraine.
On the Day of Remembrance of Defenders of Ukraine, we should focus together on memory, honor, gratitude to our soldiers and joint work for victory!
Eternal glory to the heroes of Ukraine!