31 august 2022 year
The possibility of mobility for medical students in Turkey
29 august 2022 year
Memorial Day of fallen defenders of Ukraine: the university honors
Charity concert of string trio "Semplice"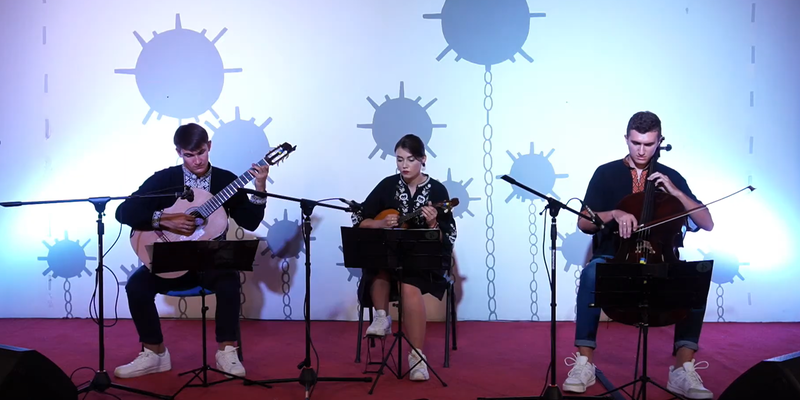 On August 28, musicians from Kharkiv played a charity concert in the hometown of the heroes.
The performers of the "Semplice" string trio, including the conductor of the "Karazin Orchestra" Tetyana Bogatyreva, have returned from a tour of Right Bank Ukraine. They continue the tradition of Troisty music and hold charity concerts in different parts of the country.
At the event, the trio presented a concert program called "Out of sight...", which consists of Ukrainian and European classics, folk songs in an academic sound. Well-known musical works in an atypical performance of domra, guitar and cello were impressive with their depth and could not leave anyone indifferent.
The recording of the live broadcast from the charity concert of the string trio "Semplice" can be viewed at the link.
The string trio donates part of the collected money to the needs of the Armed Forces of Ukraine. In Kharkiv, musicians collect funds for the reconstruction of Karazin University.
Monobank details
send.monobank.ua/jar/31SNxXASST
5375411201618969