How to Become a Student?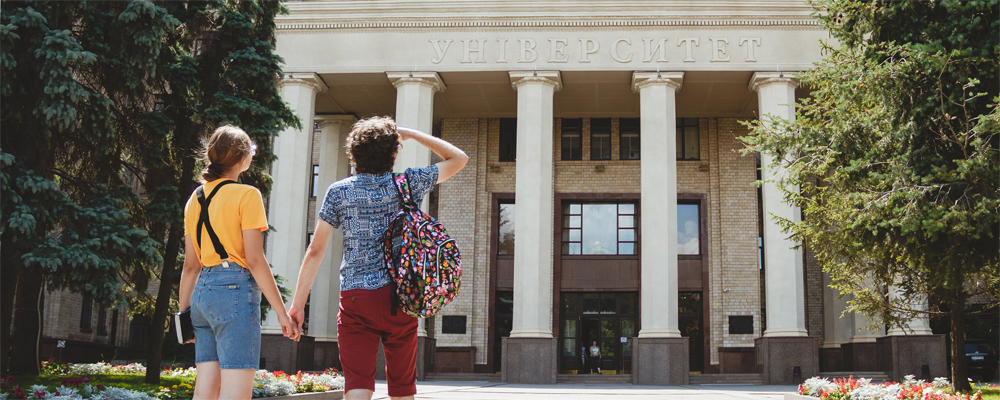 Please visit the International Applicants of Karazin University website to learn about the academic programs offered at Karazin University, their full description, External Independent Evaluation certificates necessary for admission, and other requirements. Here you can also find other useful information. In addition, the University regularly holds Open House Days, which are announced in advance on the website and social media.
To enter Karazin University, an applicant who is a citizen of a foreign state must complete the following 7 steps:
1. Verification of the applicant's documents
This procedure is conducted by the Selection Board. If you want to enter the Preparatory Department or apply for the first year of study, you are required to submit a copy of your certificate of complete general secondary education and a copy of your passport.
2. Receiving an invitation to study in Ukraine
To receive an invitation, you must provide the following documents:
copy of your passport;
translation of the passport into Ukrainian with the stamp of the translation bureau;
copy of a document on previous education with grades: school certificate for admission to the 1st year of study, academic transcript for admission to senior years of study;
translation of the document on previous education;
consent to personal data processing;
completed application for an invitation;
after receiving a recommendation to issue an invitation, you should pay for its issuance.
All the above documents must be scanned.
3. Submission of documents
International applicants must submit the following documents to the Admissions Committee:
application form;
invitation to study from the Ministry of Education and Science of Ukraine, issued by V. N. Karazin Kharkiv National University;
copy of an international passport with a valid D-type visa stamped by the Passport Department of V. N. Karazin Kharkiv National University;
notarized translation of the passport into Ukrainian;
original document on secondary education, an annex to it with grades and a notarized translation of these documents into Ukrainian;
document on previous education (school certificate, academic transcript, bachelor's degree certificate) officially certified in the country of origin;
medical certificate issued by the medical service of V. N. Karazin Kharkiv National University;
copy of a valid insurance policy;
four 3×4 photos.
An original academic transcript is required for transfer or reinstatement.
4. Entrance examinations
They are designated by the Admissions Committee in accordance with the field of study and the language chosen by the applicant. Upon successful examination, you need to conclude an education contract and make payment.
5. Registration for residence in Ukraine
To stay in Ukraine during the period of study, you need to apply for a temporary residence permit.
6. Legalization of documents on previous education
Assistance in undergoing this procedure can be rendered by the Nostrification Service.
7. Accommodation in a dormitory