12 вересня 2022 року
"Unity Initiative": British partners support Ukrainian universities during the war
8 вересня 2022 року
Karazin University students became the winners of the 2021/22 competition of the "Zavtra.UA" scholarship program of the Viktor Pinchuk Foundation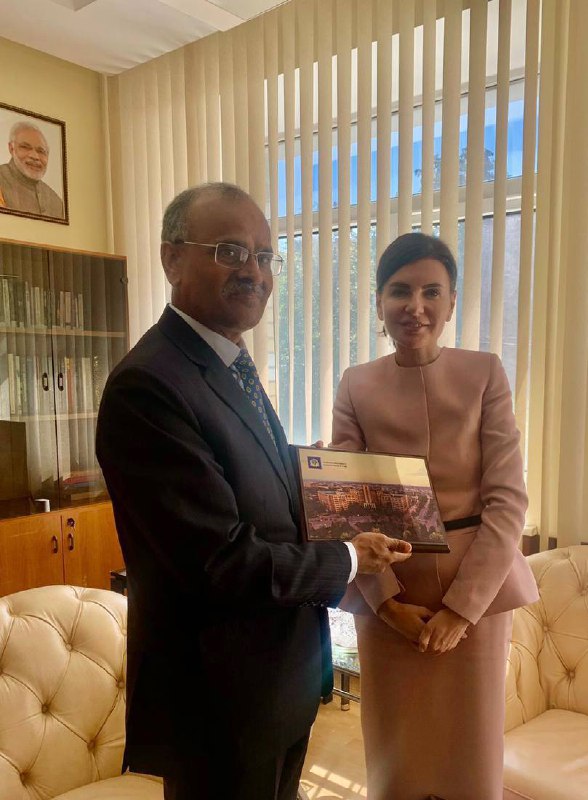 Meeting of the administration with the Ambassador Extraordinary and Plenipotentiary of India to Ukraine J. V. Harsh Kumar Jain and the Second Secretary for Consular and Educational Affairs
The president of Karazin University Tetyana Kaganovska and vice-president Anatoliy Babichev met with the Ambassador Extraordinary and Plenipotentiary of India to Ukraine Y. V. Harsh Kumar Jain and Second Secretary for Consular and Educational Affairs.
During the meeting, issues of further cooperation between Karazin University and India were discussed. In particular, an important issue during the meeting was the organization of the further educational process for students who are citizens of India. They discussed the organization of partially distance learning, the mobility of students to universities in other countries, the organization of offline medical practices on the basis of foreign clinics, the creation of foreign separate structural divisions of the university.
As a result of the meeting, agreements were reached on deepening international cooperation, developing new approaches and methods for organizing the educational process within the framework of the recommendations of the National Medical Commission of India.