17 листопада 2022 року
The university celebrates the 218th anniversary of its founding
12 листопада 2022 року
Maryna Lytovchenko won gold at the World Paralympic Table Tennis Championship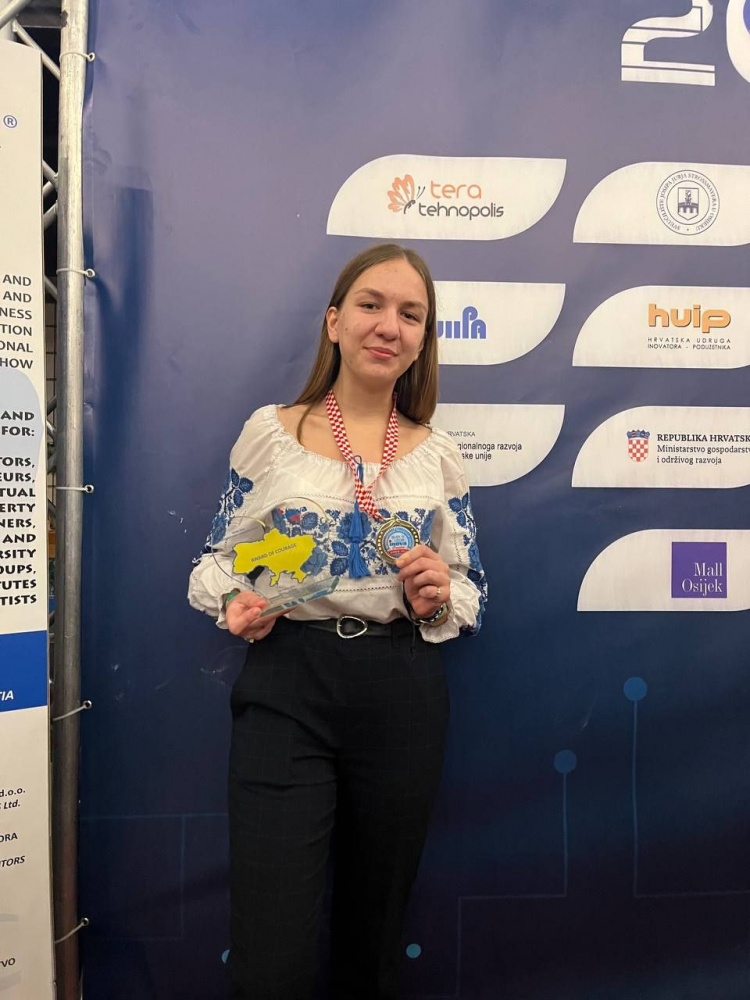 Anna Butenko, a student of the Institute of Physics and Technology, is among the winners of the INOVA 2022 international innovation competition
14 листопада 2022 року
Education, Science
During October 12-15, the international innovation competition INOVA 2022 was held in the city of Osijek (Croatia).
It is one of the oldest exhibitions of inventions in the world, which was started in 1971. INOVA unites inventors from Europe, countries of Asia and Oceania, Africa, North and South America. The jury of the exhibition is scientists, entrepreneurs and inventors from Great Britain, Taiwan, Sudan, Malaysia, Poland and Iran and other countries of the world.
Among the participants of the Ukrainian delegation were Karazin University students - Anna Butenko, a first-year student of the educational and scientific institute "Faculty of Physics and Technology".
The members of the jury were so impressed by the young scientists' dedication to their work that they awarded all forty members of the Ukrainian delegation with gold medals, including Anna Butenko.
Keep it up! We are proud of the achievement, we wish Anna new scientific discoveries and recognition!
Текст:
Valeria Kharchenko