14 листопада 2022 року
Anna Butenko, a student of the Institute of Physics and Technology, is among the winners of the INOVA 2022 international innovation competition
11 листопада 2022 року
Members of the Karazin University national team successfully performed at the qualifying match of the European qualification for the 2024 Futsal World Cup
Maryna Lytovchenko won gold at the World Paralympic Table Tennis Championship
12 листопада 2022 року
Sport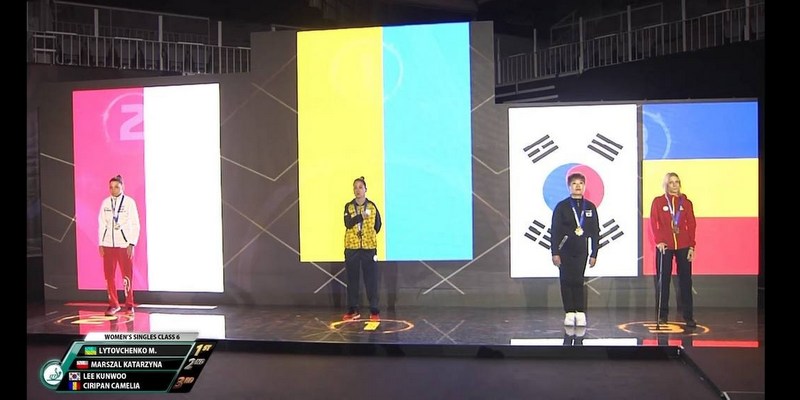 Karazin Uiversity takes up the initiative of great news, this time in the sports arena.
The world championship in table tennis among paralympians was held in Granada (Spain).
Maryna Lytovchenko, a graduate and employee of the Faculty of Sociology, became the winner in individual competitions, once again confirming the status of the best athlete in her class - the world champion in table tennis.
Maryna demonstrated a very balanced and technical game and won all sets: 11:6, 11:5, 11:7.
We are proud! Congratulations to Maryna on the victory! We wish you new victories and achievements!
Текст:
Valeria Kharchenko