28 may 2023 year
All-Ukrainian Day of Local History
24 may 2023 year
Karazin University invites to study at the educational hub in Munich (Germany)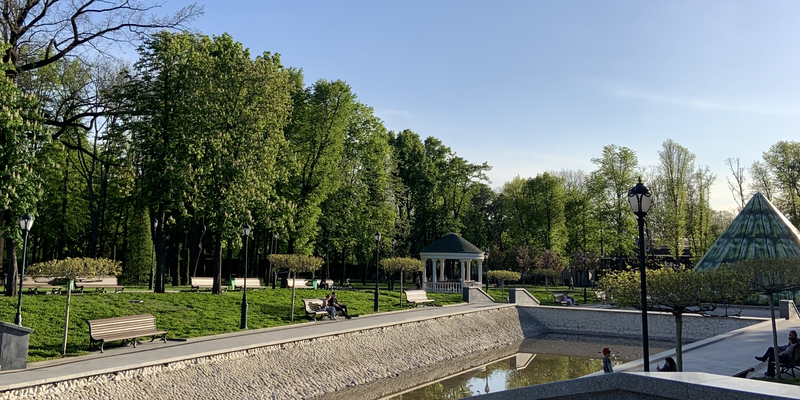 Every year on May 24, Europe celebrates the Day of Parks. The holiday was established in 1999 by the Europark Federation, which unites protected areas in 36 European countries.
The European Parks Day symbolizes international solidarity in the protection of natural areas, which are one of the greatest values of the planet and have accumulated the cultural heritage of several centuries. The preservation of such natural areas is considered a duty of humanity.
Today, the Russian invasion is causing great damage to Ukrainian national parks. Thousands of hectares of protected areas are being damaged and destroyed as a result of the fighting.
Despite this, Ukraine is confidently moving towards the goal of increasing the tourism potential of our parks. In accordance with the European Biodiversity Program, Ukraine is to increase the area of nature reserves to 30% of the country's total area by 2030.
The Taras Shevchenko City Garden near Karazin University is the oldest among the squares and parks in Kharkiv. In 1804, it was laid out on the basis of a natural oak grove by the founder of the university, Vasyl Nazarovych Karazin, and the park was then called University Park. On the upper terrace of the garden there was a landscape park, and on the lower terrace there was a botanical garden.
With the participation of famous university professors, hundreds of plant species brought from different parts of the world were acclimatized in the garden. In 1808, the University Astronomical Observatory was opened, and it continues to operate today. In 1935, a monument to the great Ukrainian artist Taras Shevchenko was erected, in whose honor the garden was later renamed. After the monument was installed, the landscape was reconstructed, with new alleys, playgrounds, and fountains.