10 november 2021 year
Karazin University Delegation Takes Part in the Meeting of the Steering Committee of the International Research Project "IRP IDEATE"
21 october 2021 year
A student of Karazin University received a Konrad Adenauer Foundation scholarship
Karazin University presented a new project for Kharkiv residents to study the history of the city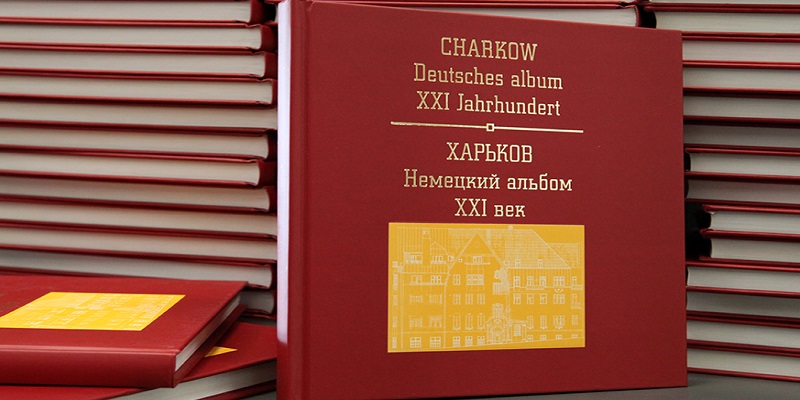 Karazin University is a center of education and science, which is always in the midst of large-scale and important educational projects. In particular, on October 27, the presentation of Andrii Paramonov's book-photo album "Kharkiv. German album, 21st century".
Director of the Department of Education and Science of the Kharkiv Regional State Administration Anzhelika Krutova congratulated the participants of the event and wished them further success in opening the history of the region to the residents of Kharkiv.
The author of the project is Andrii Paramonov, a local historian and journalist from Kharkiv, a well-known researcher of the history of Slobozhanshchyna, founder and director of the private museum of the city estate. During the meeting, he noted: "It is important to look back and use the best of the experience of past years to develop our city and country today."
In the book "Kharkiv. German album, 21st century" presents photos of old buildings in the city of Kharkiv, which were built before 1917 and have been preserved to this day. These buildings are united by a connection with representatives of the German nation, who at different times lived and contributed to the development of Kharkiv as a major industrial and cultural center of Eastern Europe. The publication contains not only photos, but also comments on them in two languages.