9 june 2022 year
Results of QS World University Rankings 2023: Karazin University is the first among Ukrainian universities
6 june 2022 year
Journalist's Day: University welcomes
The Slobozhansky Youth Academic Symphony Orchestra is supported by Karazin University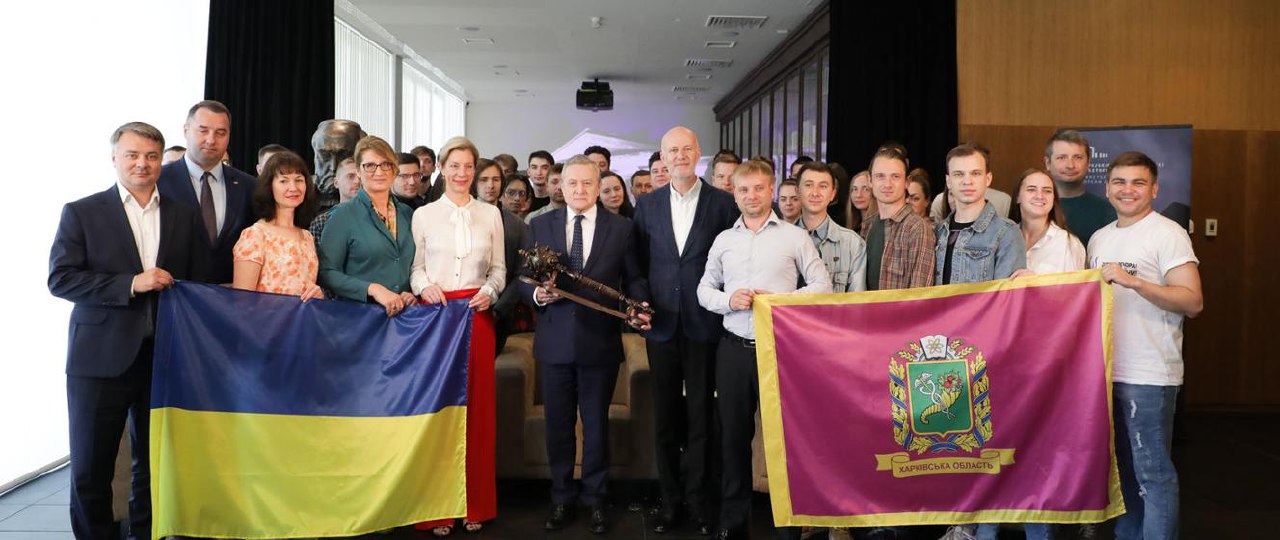 Since February of this year, the Slobozhansky Youth Academic Symphony Orchestra has been based in one of Karazin University's buildings. After many years of creative collaboration, the university has become home to a youth orchestra.

The orchestra is currently touring Poland at the invitation of the Ministry of Culture and National Heritage of Poland and with the support of the Ministry of Culture and Information Policy of Ukraine.
The first concert of the Slobozhansky Youth Academic Symphony Orchestra took place recently at the Krzysztof Penderecki European Music Center (Luslawice, Poland). The event was held under the slogan "Solidarity with Ukraine".

The Minister of Culture of Poland, Professor Piotr Glinski, came to meet the young talented artists of the orchestra.

The event was also joined by the famous American violinist Elizabeth Pitcairn, who plays the legendary Stradivarius Red Violin. Ms. Pitcairn is a longtime friend of Slobozhansky Orchestra. She visited Ukraine for several years in a row to perform with the orchestra. This time she chose the music of Polish composer Henryk Wieniawski. All concerts after February 24th Elizabeth plays with a yellow and blue ribbon on her chest. She hereby announces her full support for Ukraine.
"I am constantly trying to find out more about what is happening in Ukraine, about the war. I support Ukrainians in general and those musicians I know personally. For me, this is a very personal story because over the last few years I have made many friends in Ukraine," said the violinist.

The concert was also attended by the wife of the famous Polish composer Krzysztof Penderecki - Mrs. Elżbieta. She wished the orchestra a successful creative residence and invited them to return to the center later. Ms. Elżbieta expressed her condolences to Kharkiv residents for having to live and work during the war. "It won't be enough for me not to talk about the war," she added.

During 5 weeks the orchestra will play at least 4 concerts in Luslawice, Krakow and other cities in Poland. Organizational costs were borne by the Polish government.

The funds raised at the concerts will be used for the needs of the Armed Forces, as well as to support Karazin University.

We would like to express our gratitude to all those who helped make this creative tour with an important mission possible, and to all its spectators!