29 листопада 2022 року
Round table dedicated to the 100th anniversary of Yuri Knorozov's birthday
26 листопада 2022 року
Remembrance Day of the victims of the famine: the university honors
Students of Karazin University successfully performed at the competitions for the Cup of Ukraine in archery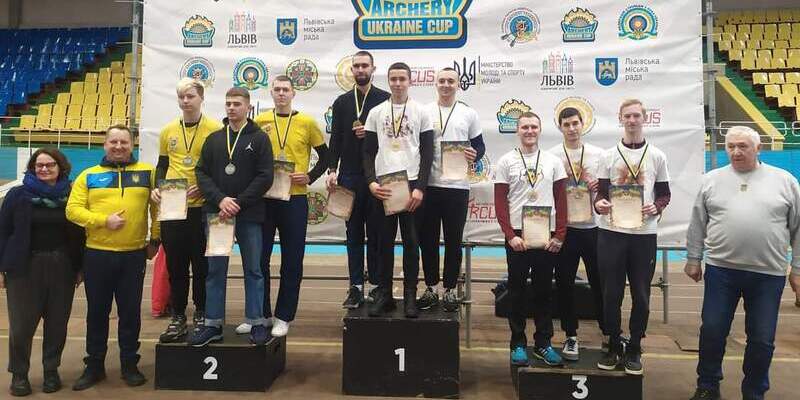 On November 23-25, representatives of Karazin University took part in the competition for the Cup of Ukraine in archery in Lviv.
Mykyta Dyunyashev, a student of the Faculty of Law, and Mykyta Kravchuk, a graduate of the Educational and Scientific Institute of Computer Physics and Energy, became the silver medalists of the Cup of Ukraine in men's team competition. In the individual championship, Mykyta Dunyashev took fifth place, and Mykyta Kravchuk became seventh.
Kateryna Nesterova, this year's graduate of the Faculty of Biology, also took seventh place in the women's individual championship, who for the first time fulfilled the "Master of Sports of Ukraine" standard at these competitions.
Congratulations to the Karazin University archers and their coaches, senior teachers of the Department of Physical Education and Sports Viktor Galazyuk and Victoria Koval! We wish you new victories!