29 листопада 2022 року
Annual Conference of Graduate and PhD Students of the University
29 листопада 2022 року
Students of Karazin University successfully performed at the competitions for the Cup of Ukraine in archery
Round table dedicated to the 100th anniversary of Yuri Knorozov's birthday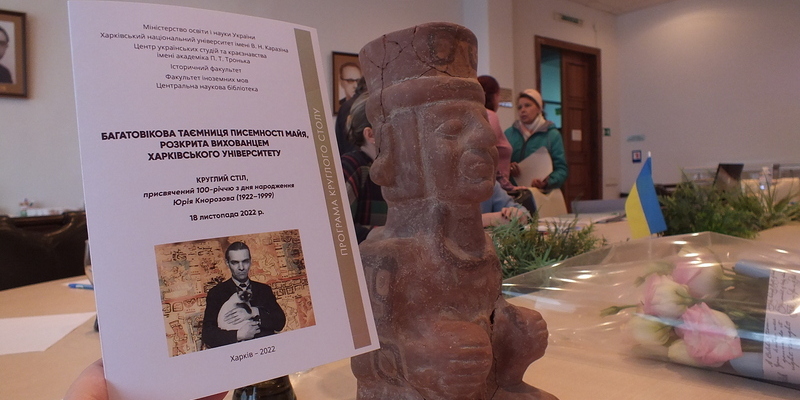 On November 18, 2022, Karazin University hosted a round table "The centuries-old secret of Mayan writing, revealed by a student of Kharkiv University", dedicated to the 100th anniversary of the birth of Yuri Valentinovich Knorozov. In 1939–1941, he studied at the history faculty of Kharkiv University and became famous for the fact that he was able to decipher the Mayan script, one of the largest cultures of pre-Columbian Mesoamerica.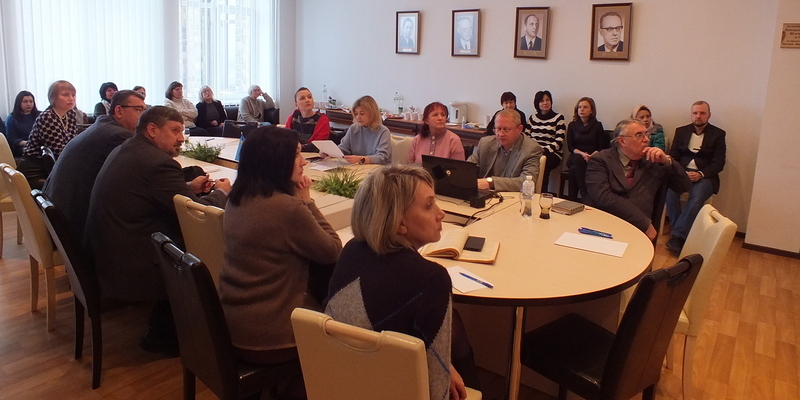 According to the resolution of the Verkhovna Rada of Ukraine dated December 17, 2021 "On the celebration of commemorative dates and anniversaries in 2022-2023", the anniversary of Yuri Knorozov is included in the list of commemorative dates to be celebrated at the national level with the aim of consolidating and forming the historical consciousness of Ukrainian people, preservation of national memory.
The organizers of the event were the center of Ukrainian studies and local studies named after academician P. T. Tronka, the central scientific library, the faculty of history and the faculty of foreign languages of the Karazin University. Olga Vovk, deputy director of the center of Ukrainian studies and local studies named after Academician P. T. Tronka, moderated the round table.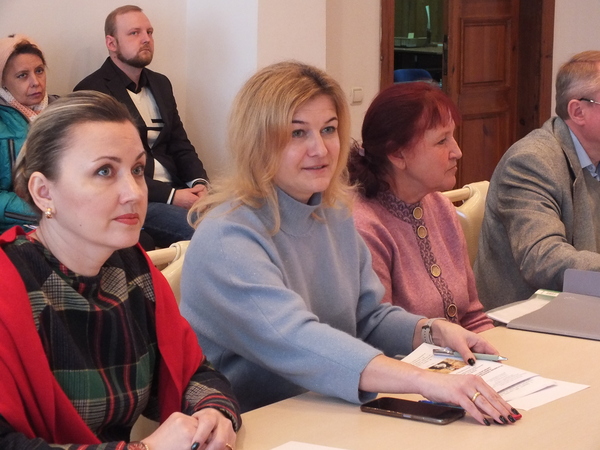 A number of speeches were made during the event. In particular, the head of the Ethnography Department of the Center for Ukrainian Studies and Local History named after Academician P. T. Tronka, Anna Shport, outlined the biography and main achievements of Yuriy Knorozov for the audience, focusing special attention on the Kharkiv period of his life. Dean of the Faculty of Foreign Languages Svitlana Virotchenko told the audience about the specifics of the Mayan script, and Valeriy Skirda, Associate Professor of the Department of Historiography, Source Studies and Archeology of the Faculty of History, told about the culture of the ancient Mayans in archaeological reflection.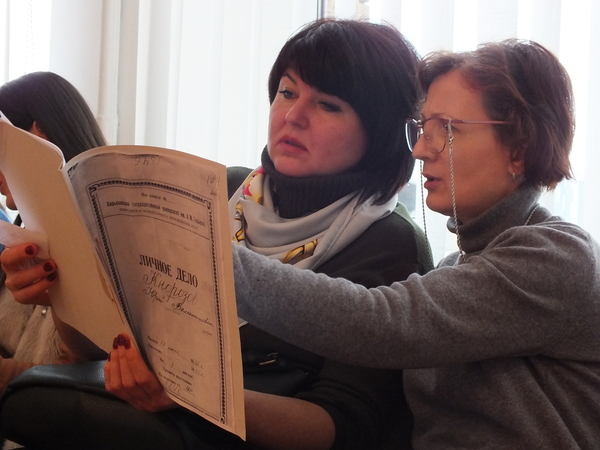 The head of the university archive, Lyudmila Onatska, showed the audience a copy of the personal file of Kharkiv University student Yuriy Knorozov. And the deputy director of the central scientific library Olena Babicheva presented a thematic book exhibition and a photo album - a family heirloom of the Knorozov family.