17 march 2023 year
Meeting of the Scientific and Methodological Council of the University
3 march 2023 year
The Lecturer from Karazin University Delivered a Guest Lecture Titled 'Critical Media Literacy in Building Information Resilience'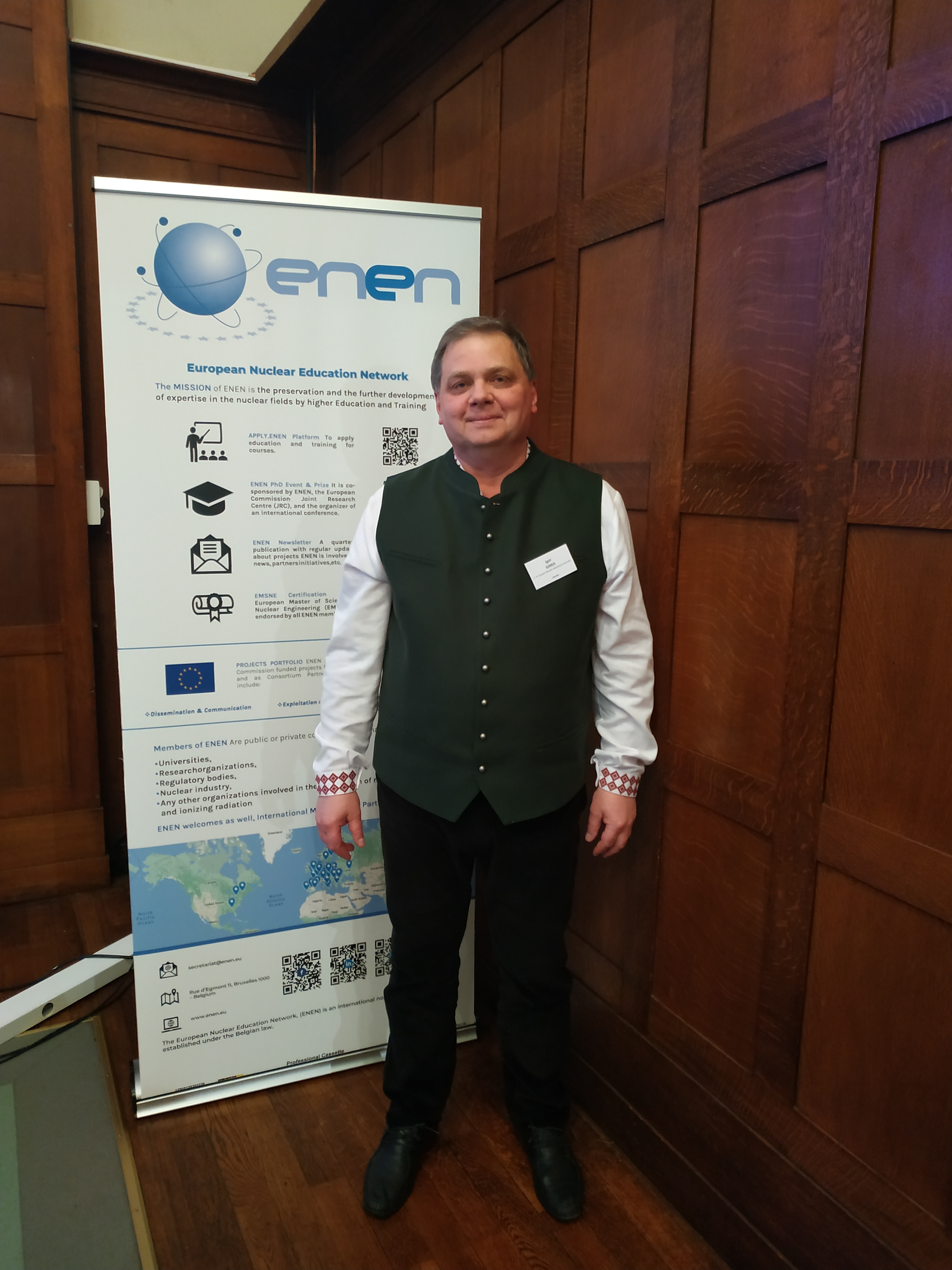 Director of the educational and scientific institute "Faculty of Physics and Technology" Igor Girka took part in the events of the European Association of Nuclear Education (ENEN)
16 march 2023 year
Science, International activities
On March 2-3, 2023, the director of the educational and scientific institute "Faculty of Physics and Technology" Igor Hirka took part in the work of a special event and the general assembly of the European Association of Nuclear Education (ENEN). The events took place in Brussels, Belgium.
On March 2, a special ENEN event took place. It was dedicated to the communication of representatives of various institutions (not only ENEN members) who are involved or interested in training and retraining personnel for the nuclear industry in Europe. The participants talked about the actions of the European Commission in this field.
On March 3, ENEN's general assembly took place, which was held live for the first time after a break of several years due to the Covid-19 pandemic. The heads of projects managed by ENEN reported on the progress of their implementation. In particular, it was noted that there are 103 reactors in the EU, which produce 25% of all electricity, 50% of low-carbon energy, and provide work for a million people. 4 new reactors are being built in France, Finland, and Slovakia.
ENEN introduced a new working group — ENEN-Ukraine instead of ENEN-Russia. In particular, people from Karazine entered there: Honorary Doctor of Karazine University, Professor Jean-Marie Notre Dame and Igor Girka.
September 22, 2023 marks the 20th anniversary of ENEN.
In his presentation, Igor Girka talked about the human losses and material losses of the universities of Ukraine involved in the training of personnel in the field of nuclear physics and energy, and thanked all the participants for their support of Ukraine. He also emphasized the need for urgent assistance in organizing practical training for students, as well as funds for the conservation of damaged buildings even before Victory.
The ENEN-Ukraine working group will keep track of the needs of Ukrainian universities involved in the training of personnel for the nuclear industry of Ukraine, in order to be ready to draw up a plan of priority actions after the Victory.