17 march 2023 year
University student Marta Fedina won a gold medal at the first 2023 World Cup in artistic swimming
16 march 2023 year
Director of the educational and scientific institute "Faculty of Physics and Technology" Igor Girka took part in the events of the European Association of Nuclear Education (ENEN)
Meeting of the Scientific and Methodological Council of the University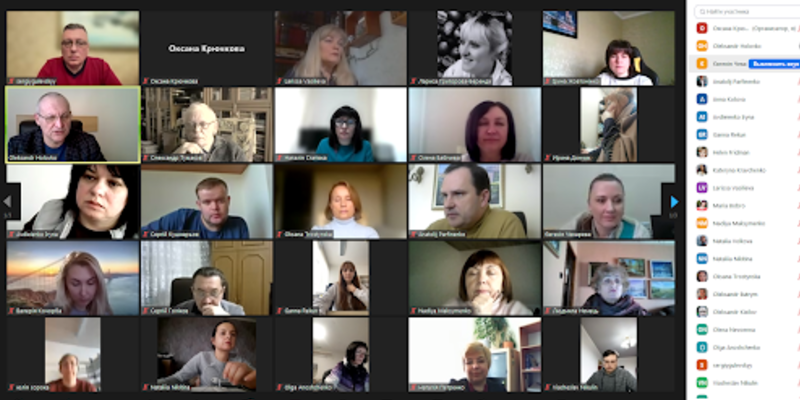 Karazin University continues to work on ensuring a high-quality educational process and supporting scientific activity. On March 15, another meeting of the Scientific and Methodological Council of the university was held.
The scientific and methodical council is engaged in planning and coordination of methodical work at the university, discussion of projects of normative, educational and methodical documents, development of recommendations to improve the quality of the educational process and modernize its scientific and methodical support.
According to the agenda, the members of the Scientific and Methodical Council considered the issue of introducing into the educational process from the 2023/2024 academic year the educational and professional program "HR Management" for the first (bachelor's) level of higher education in the specialty 073 Management, the educational and professional program "Mathematics and Informatics" for the second (master's) level of higher education in specialty 014 Secondary education.
At the meeting, they discussed the recognition of informational web resources (distance courses) of the system of electronic (distance) learning at Karazin University as educational and methodical works (manuals), recommendations for the printing of methodical publications.
During the meeting, vice-rector Oleksandr Golovko separately emphasized the need for unquestionable compliance with the norms of the Law of Ukraine "On Ensuring the Functioning of the Ukrainian Language as a State Language".