5 february 2021 year
Presentation of Health Care Management Certification Program
2 february 2021 year
Groundhog Day: Spring Prediction by Karazin University's Tymko
Opening of Exhibition of Oleh Kalashnyk's Sculpture and Painting "Height"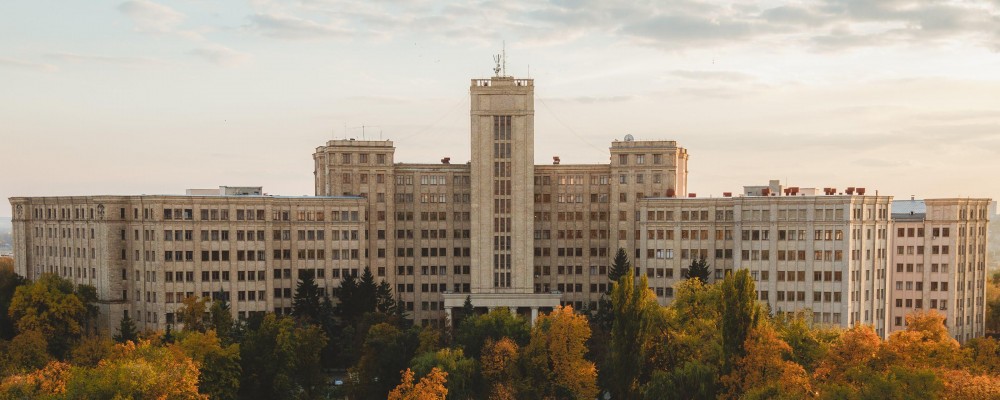 On February 4, 2021, Karazin University is hosting the opening of an exhibition of Oleh Kalashnyk's sculpture and painting "Height".
The artist has his own concept, which is a successful citation (and self-citation) of images, a constant change of views on the subject of creativity, layers of discourses, a capricious mosaic of narrative works of art and extensive visual narrative.
A cartographic image-sign in painting, a complex perspective of percepting the pictorial material in sculpture and the volume in which it is realized, a sculpturally felt rhythm of volumes – this is the main narrative that makes the viewer become a participant in the artist's creative process.
Oleh Kalashnyk's conceptual works are always noticeable and encouraging for reflection and emotional inclusion in the process of shaping forms.
The event will take place in compliance with all anti-epidemic measures.
Beginning: at 17:00.
Venue: Henryk Siemiradzki Art Gallery (entrance from the side of Derzhprom Building), University Northern Building, 6 Svobody Sq.
The exhibition will be open for visitors until March 5, 2021.