9 february 2021 year
University's Stories Club Meeting "Women in Science: Experience of Karazin University Scientists"
5 february 2021 year
Presentation of Health Care Management Certification Program
Online Marathon for Applicants "Discover Karazin University for Yourself"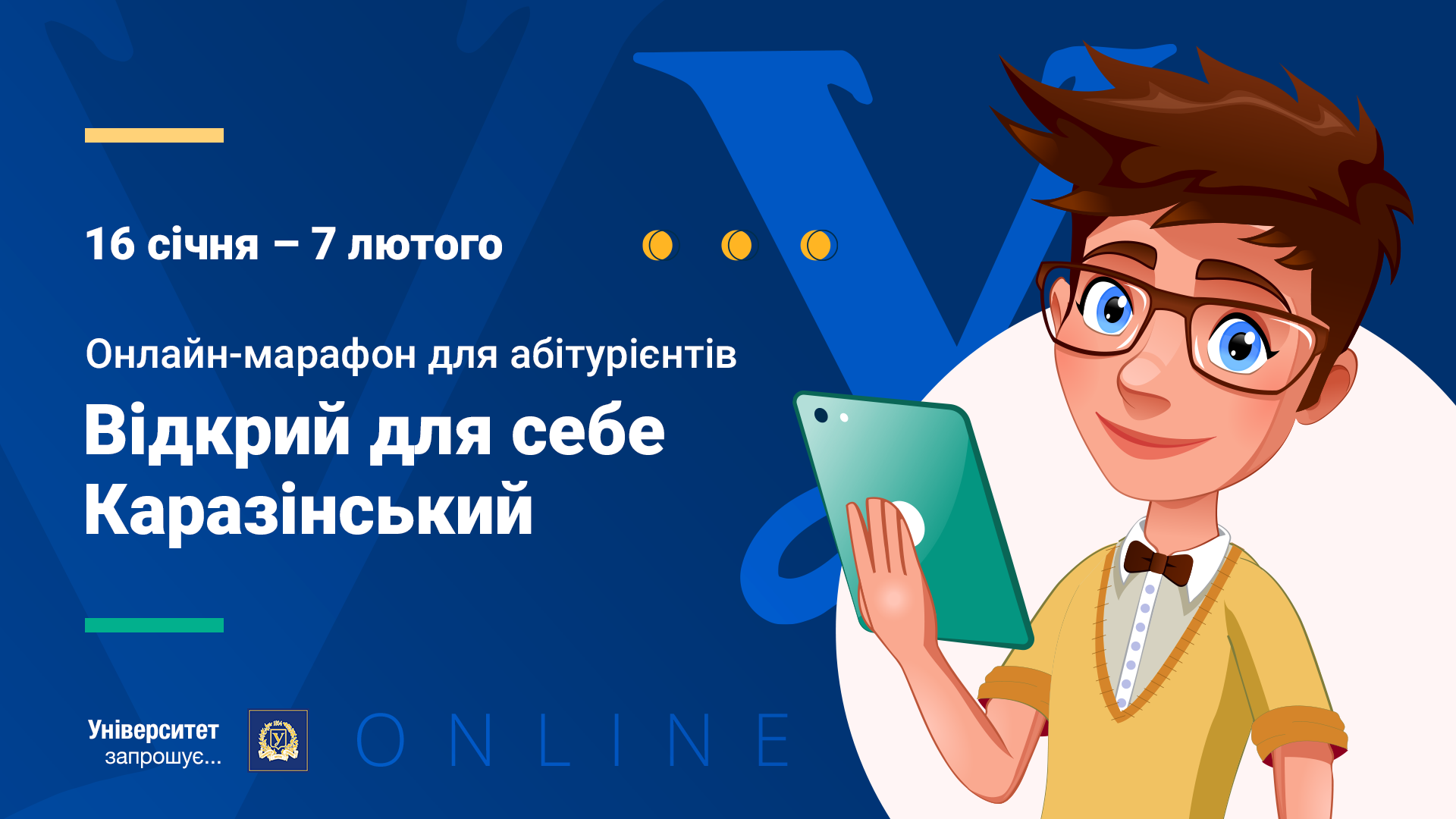 From January 16 to February 7, 2021, Karazin University will be holding the online marathon for applicants "Discover Karazin University for Yourself".
For four weeks, on weekends, the University will be presenting its activities (January 16), including the opportunities for all-round development and leisure, as well as its Schools, education and research institutes (January 17, 23-24, 30-31, February 6-7, according to the schedule).
The event participants will receive all the necessary information about the educational programs and the peculiarities of the 2021 admission campaign.
All you need for participation is a smartphone or any other gadget.
Schedule of presentations (PDF, 234 Kb)