3 march 2022 year
Karazin receives letters of support from partners around the world
1 march 2022 year
Oleg Amosov, head of the Department of Economic Theory and Public Finance of the Institute of Public Administration, has died: University Condoles...
The enemy shell hit the building of the University on Myronosytska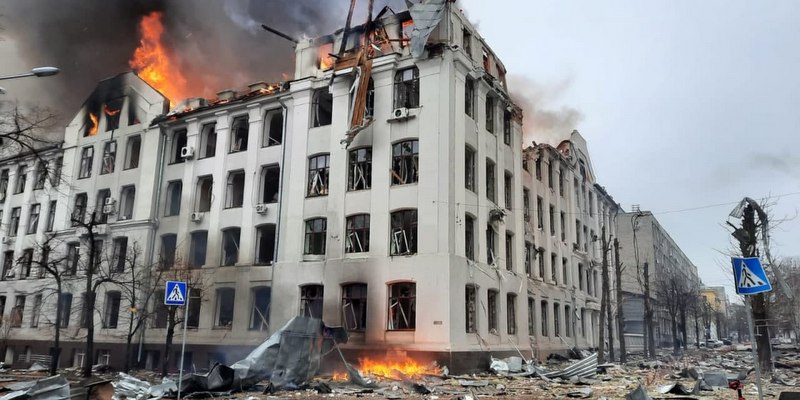 On the seventh day of the Russian invasion, on the morning of March 2, 2022, an enemy projectile hit the building of our Karazin University.
Students of the Faculty of Economics and the Karazin School of Business study there. No one was killed or injured.
Until recently, life was booming there: professors gave lectures, practices and top businessmen shared experiences, students learned to think creatively and for the first time voiced the ideas of their first startups. This is a place where future economists, businessmen and analysts were studying, who are the foundation of prosperity — prosperity of our country and, consequently, the world. And now another insidious attack by the enemy on a civilian object. At the university.
But we can't be broken! We will definitely rebuild the building. We believe in our victory, because the truth is I ours, we are on our land!
Glory to Ukraine!