3 грудня 2022 року
300th anniversary of the birth of the outstanding Ukrainian philosopher, humanist educator, poet Hryhoriy Skovoroda
1 грудня 2022 року
International Scientific and Practical Conference "Historical and Cultural Phenomenon of the Ukrainian Economic Academy in Podyebrady"
President of the university Tetyana Kaganovska took part in an informational visit to the NATO headquarters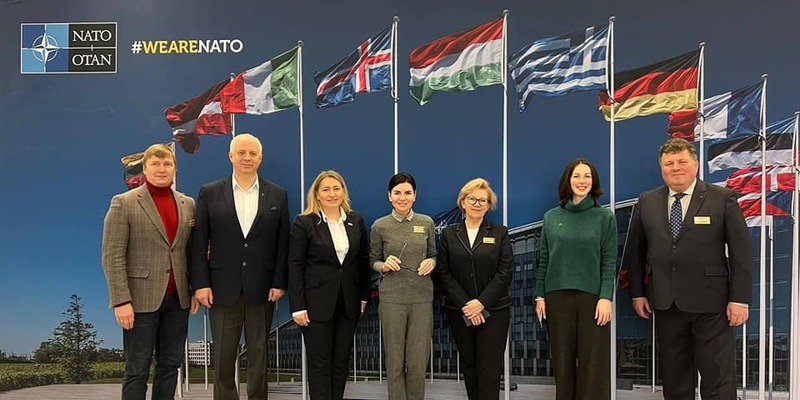 From November 30 to December 1, 2022, the President of Karazin University, Tetyana Kaganovska, at the invitation of the NATO Information and Documentation Center, paid an informational visit to the NATO headquarters in Brussels (Belgium).
The visit was organized within the framework of the cooperation program between Ukraine and NATO. In total, 8 representatives of higher education institutions of Ukraine and civil society took part in the events.
As part of the information visit, meetings were held with senior NATO representatives and representatives of the Mission of Ukraine. The participants of the events held briefings and discussed NATO's political agenda, the decisions of the Madrid Summit, partnership with Ukraine, the scientific program "Science for Peace and Security" and support for Ukraine.