20 september 2023 year
Meeting of the University Administration with the Extraordinary and Plenipotentiary Ambassador of Ukraine to the Republic of Uzbekistan, Mykola Doroshenko
20 september 2023 year
Karazin University Representatives Participated in the International Scientific Congress in Lithuania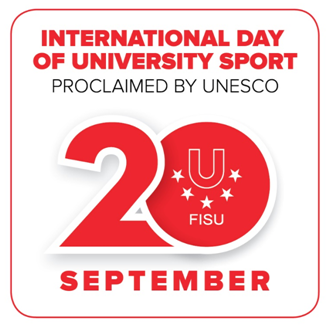 International Students Sports Day
Every year on September 20th, International Student Sports Day is celebrated. This holiday was initiated by the General Conference of UNESCO at the initiative of the International University Sports Federation (FISU).
We invite the students and staff of Karazin University to join this initiative.
This day is intended to draw attention to and increase the significance of sports in educational institutions to attract supporters of a healthy lifestyle and promote its popularization and development.
An active lifestyle, physical education, and sports are a reliable source of good mood and optimism, health, and longevity!
Text:
Volodymyr Temchenko