21 march 2023 year
International master class-2023 in the physics of elementary particles
3 march 2023 year
The Lecturer from Karazin University Delivered a Guest Lecture Titled 'Critical Media Literacy in Building Information Resilience'
International Day of Forests
21 march 2023 year
Science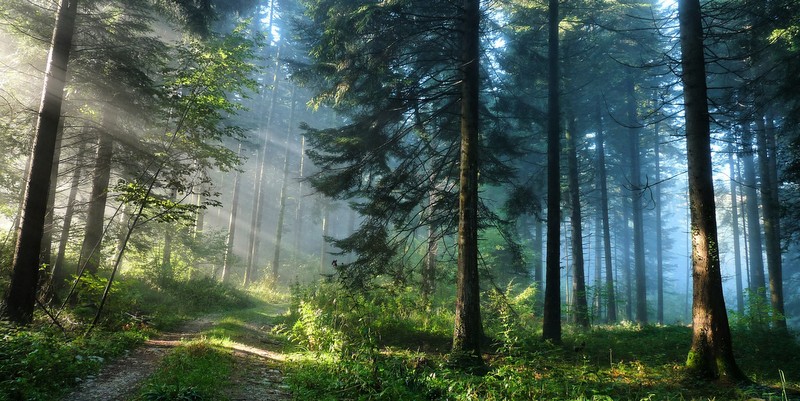 On March 21, the world celebrates the International Day of Forests. This memorable date was introduced by the UN General Assembly on November 28, 2012, and its first celebration took place in 2013. The main purpose of this day is to emphasize the need to protect and preserve our planet's forest resources.
Today, about 30% of the world's land is covered by forests, and the plants and animals living there constitute up to 80% of the world's biodiversity. Forests play a key role in stabilizing the Earth's climate, providing food, water and medicine to billions of people. The 13th Sustainable Development Goal of the United Nations ("Mitigating the effects of climate change") is related to forest conservation.
Vasyl Karazin, the founder of Kharkiv University and a prominent Ukrainian naturalist, was concerned about the preservation of forests in the beginning of the 19th century. In his writings, he proved the favorable impact of forests on the climate and water balance of rivers, he also encouraged to protect forests from deforestation, emphasized the importance of planting trees in beams and ravines, and reforesting sandy areas unsuitable for agriculture, thus organically combining environmental issues with economic ones. Vasyl Karazin also became one of the pioneers of steppe reforestation and in his writings he advised on the optimal selection of tree crops, soil selection, etc.
Vasyl Karazin addressed his fellow workers with the following words: "Let us promise each other to preserve the heritage of our good ancestors - charitable forests; let us use the methods given to us for their planting... Let us recreate the magic of Ukrainian resources for our descendants, where our ancestors settled."
This noble and important activity is still pursued today. Karazin University has a School of Biology and an Education and Research Institute of Ecology, both of which train specialists who study forest biota and care about the conservation and rational use of forest resources. Employees of the Karazin University Research Institute of Biology and Botanical Garden also deal with related issues.