7 june 2023 year
Digital Education Center at Karazin University: learning is interesting and fun!
6 june 2023 year
Journalist's Day: the University congratulates
Karazinites took part in the symposium "The Most Documented War"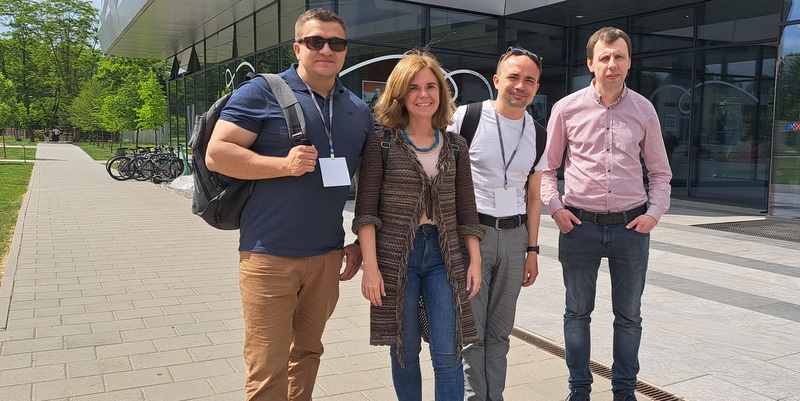 On June 1-3, 2023, Lviv hosted a symposium of documentary and archival projects titled The Most Documented War.
The event was organized by the Center for Urban History (Lviv), the Center for Governance and Culture in Europe at the University of St. Gallen, and the Institute for the Humanities (Vienna).
Karazin University was represented by Maryna Hryhorieva, Head of the International Ratings Department of the Public Relations Center, Roman Liubavsky, Deputy Dean of the School of History for Research, Yevhen Zakharchenko, Head of the Historical Informatics Laboratory of the School of History, and Olha Krasko, Senior Researcher at the University History Museum.
The purpose of the event was to create a space for reflection on how the enormous scale of documentation initiatives affects our perception of the course of the war, as well as how this will affect research and our society in general after the war is over. The program of the symposium was organized around themes that reflect the diverse goals of war documentation and address issues and challenges relevant to the respective disciplines.