14 september 2022 year
How to jumpstart a successful career in biostatistics: a unique training program that has been running for 10 years
13 september 2022 year
Results of collaboration with the University of York
Karazin University is among the participants of the conference of the European Association of International Education
14 september 2022 year
International activities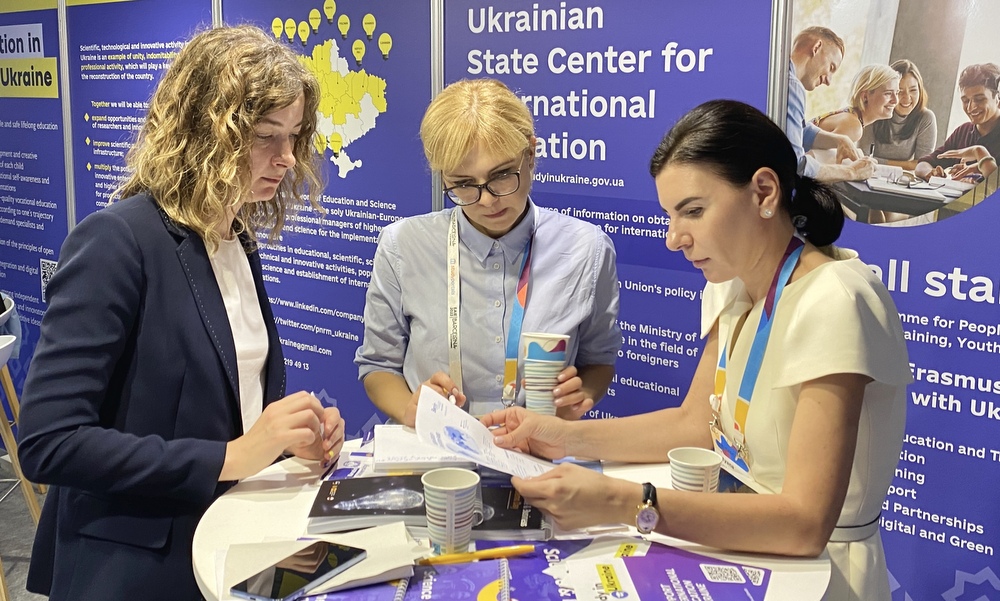 On September 13–16, 2022, the European Association for International Education (EAIE) is holding the 32nd annual international conference on the internationalization of higher education.
The conference is the largest educational event in Europe, dedicated to attracting foreign students to study, developing academic mobility, expanding international ties of participating universities, finding new partners for effective international cooperation, etc.
Karazin University continues to expand its international activity in order to find new, promising opportunities, important for supporting the university community, Ukrainian education and science in the difficult conditions of the war and further post-war recovery and development. Therefore, the university delegation led by the president of the university, Professor Tetyana Kaganovska, took part in the work of the conference.
In general, Ukraine is represented at the conference by a team from the Ministry of Education and Science of Ukraine, the Ukrainian State Center for International Education, the National Erasmus+ Office in Ukraine, and, in fact, Karazin University. At this year's conference, in addition to traditional formats, sessions on cooperation within the framework of the Erasmus+ Program of the European Union are provided. The Karazin delegation planned bilateral meetings on the problems of ranking universities in wartime conditions, as well as communication with partners at the information stand, which demonstrates the capabilities of Ukrainian universities.