29 may 2023 year
Karazin University held a scientific and practical seminar for the administration of the Department and administration of educational institutions of the Kyiivskyi district of Kharkiv
28 may 2023 year
All-Ukrainian Day of Local History
Chemist's Day: the University celebrates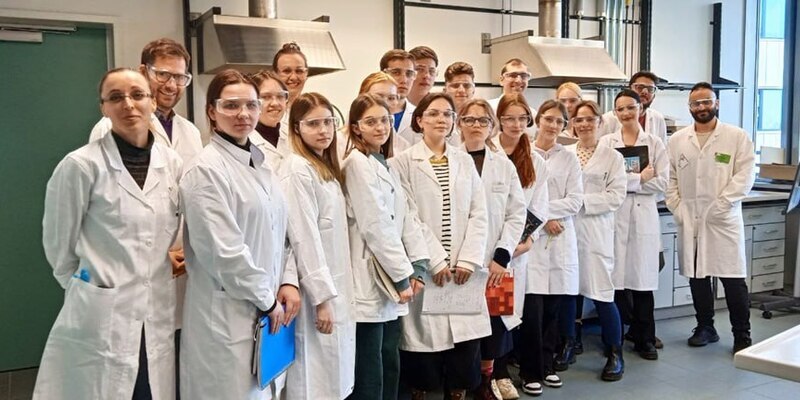 Every year on the last Sunday of May, Ukraine celebrates Chemist's Day.
Chemistry plays an important role in people's lives. Its discoveries are used not only by industry but also by every person. Medicines, cosmetics, household products, most food additives and basic necessities are produced with the help of chemistry. Today, it is difficult to imagine the development of most areas of activity without this science.
Vasyl Karazin, the founder of Karazin University, was one of the first Ukrainian natural scientists to make a significant contribution to the development of chemistry. He proposed new, more rational ways of producing nitrogenous fertilizers and ethyl alcohol, and in 1823 (exactly 200 years ago) he was the first in the world to try to synthesize an artificial diamond.
Today, the School of Chemistry of Karazin University is characterized by a high level of teaching staff, advanced achievements in science, wide implementation of scientific achievements in the educational process, high material and technical level, and cooperation with research institutes in Ukraine, Europe, the USA, and Japan.
Congratulations to the assistants and laboratory assistants, scientists and students, practitioners and theorists, and all employees of the chemical and petrochemical industry on the holiday!