12 april 2022 year
Volunteer program "Mathematics from faculty of radiophysics, biomedical electronics and computer systems"
10 april 2022 year
Charity auction in support of Karazin University
Open letter from the Ukrainian historians to the global historian community
11 april 2022 year
Culture, Science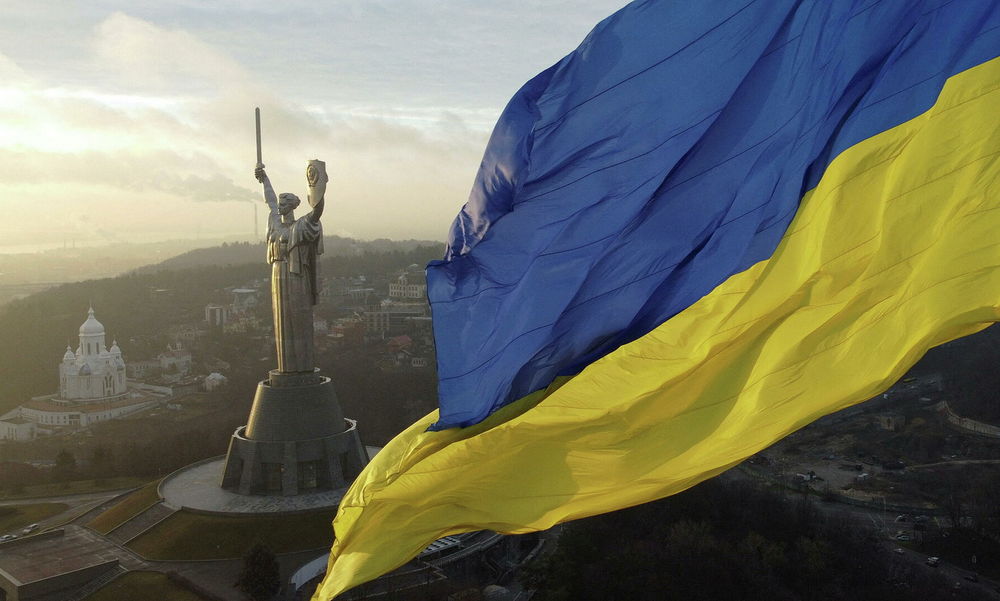 February 24, 2022 — the date which divided the lives of Ukrainians into pre-war and war. Continuing the aggressive offensive started in 2014, Russia launched a full-scale war against our country. Since then its troops have been intentionally killing both the elderly and young people without sparing children and women. Mariupol, Izium, Akhtyrka, Kharkiv, Kherson, Chernihiv, Bucha, Hostomel, Irpin as well as other Ukrainian cities and villages have been under constant shelling and missile attacks for 47 days. The video footage and horrific images of the destruction of those cities have already circulated all over the world. Millions of Ukrainians have become refugees or internally displaced persons. The Bucha massacre as well as the atrocities and offenses against the residents in other Ukrainian cities have become an example of the unheard-of war crimes in European history in the 21st century, the repetition of which after German Nazi crimes and the Srebrenica genocide seemed impossible. Day by day, Russia's goal to destroy the Ukrainians as a nation and Ukraine as a democratic sovereign state is becoming more and more clear.
We, Ukrainian historians, have a very clear understanding of the fact that the Russian leadership, still being fixed on the XIX-century ideas, is trying to translate its distorted vision of our history and culture into reality. Historical monuments, archival storage vaults, and architectural riches in most Ukrainian cities are subject to destruction, regardless of by whom and when they were created. Russia's aggression against Ukraine is an assault on democracy throughout the world as well as on the right of Ukrainian citizens to decide their fate. It's also a total assault on the cultural and historical heritage of the Ukrainians and other European peoples. This is not a "Russian-Ukrainian conflict", a "Russian-Ukrainian crisis" etc. The thing is, that this is a war of aggression.
We are deeply grateful to the Ukrainian military, including our colleagues and students, who risk their lives, defending our native land from the fierce enemy courageously and selflessly. In addition, we are much obliged to our colleagues from European countries, whose citizens have put aside their teaching and academic activities and provided all possible volunteer assistance to the Ukrainian refugees. We also express our sincere appreciation to the governments of the countries that provide military and diplomatic assistance to Ukraine.
We appeal to all the historians throughout the world to make statements of solidarity with the struggle of the Ukrainian people, condemning Russia's aggression against Ukraine, and share this letter to your colleagues, public organizations, and ordinary citizens on social networks. We also call on you, our honourable colleagues, so that we can cooperate as closely as possible to fulfil a core mission – to study the past on the principles of objectivity and dispel the historical myths, especially those becoming more widespread in the current confrontation between Ukraine and the Russian Federation.
Such solidarity is bound to give strength to all the Ukrainians during tough times of confrontation with the aggressor, who encroached on our right to choose our destiny and our own path.
The truth is on our side.
Glory to Ukraine!
You can sign an open letter by following the link.
Dmytro Chornyi — Ph.D. in History, Professor, Head of the Ukrainian Studies Department, V. N. Karazin Kharkiv National University;
Mykhailo Stanchev — Ph.D. in History, Professor, Head of the Department of Modern and Contemporary History, V. N. Karazin Kharkiv National University;
Vladyslav Verstiuk — Professor, Institute of History of Ukraine, National Academy of Sciences;
Serhii Dehtiarov — Ph.D. in History, Professor, Head of the Department of History, Sumy State University;
Viktoria Vengerska — Ph.D. in History, Professor, Head of the Department of History of Ukraine, Ivan Franko Zhytomyr State University;
Helinada Hrinchenko — Ph.D. in History, Professor of the Department of Ukrainian Studies, V. N. Karazin Kharkiv National University;
Dmytro Mykolenko – Ph.D. in History, Associate Professor of the Department of Modern and Contemporary History, V. N. Karazin Kharkiv National University
The list of pepople who sighned the letter can be found by following the link. It will be supplemented.