13 march 2022 year
Honorary Doctor of Karazin University Serhiy Zhadan was nominated for the Nobel Prize in Literature
10 march 2022 year
Educational process in Karazin University
The academic building of the Karazin University Institute of Physics and Technology was significantly destroyed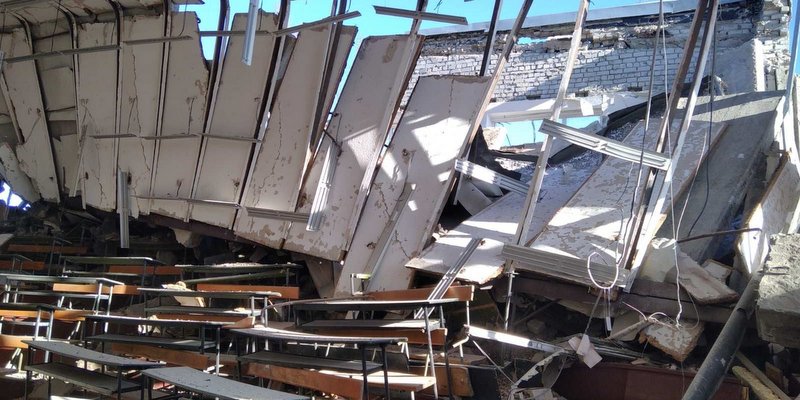 The 17th day of war...
And once again the university suffered. On March 11, as a result of the shelling of the Pyatykhatky district by barbaric shelling by Russian troops, the academic building of the Karazin University Institute of Physics and Technology was significantly destroyed.
Part of the building, the wall in the ionic laboratory, the roof in the gym and auditorium 407, the wall in auditorium 313 were destroyed.
Fortunately, no one was injured.
Barbarism and vandalism do not subside any day.
However, Karazin will survive, we will rebuild new buildings together, we will become even stronger and better!
The main thing is to stick together and believe in victory! 🇺🇦
Glory to Ukraine!