21 листопада 2022 року
Dignity and Freedom Day: University celebrates
17 листопада 2022 року
The second expert seminar and management meeting within the framework of the Erasmus+ project "Dual higher education in Moldova and Ukraine/COOPERA)"
Female students of Karazin University among the best students of the city of Kharkiv: ceremonial award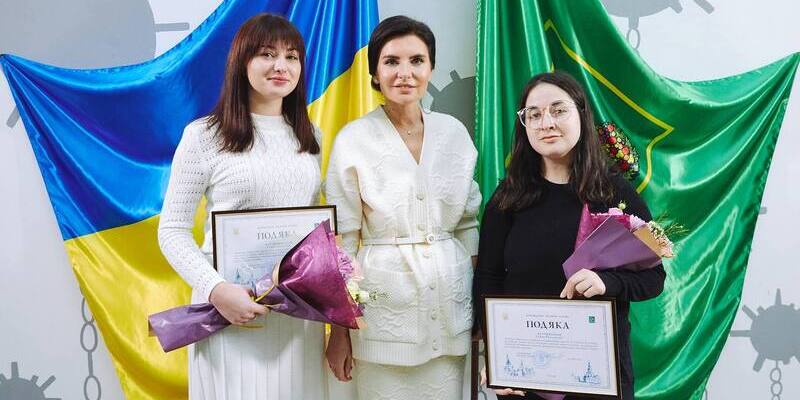 On the occasion of the International Student's Day, which is celebrated on November 17, Mayor Ihor Terekhov solemnly awarded the best students of the city of Kharkiv.
The mayor thanked the students and cadets of 23 higher education institutions for their active citizenship, high academic achievements, participation in scientific and public activities, and the formation of Ukraine's intellectual potential. Among them are students of Karazin University.
At the event, Hanna Karaichentseva, a student of the Faculty of Geology, Geography, Recreation and Tourism and the Karazin Banking Institute, and Hanna Vetchinkina, a student of the Faculty of Foreign Languages ​​of the Karazin University, were awarded.
Igor Terekhov thanked the students and noted that their knowledge will be very necessary for the reconstruction of our city and country after the victory.
Congratulations to the students of Karazina University with this distinction! We wish you all the best for new successes and achievements!