29 січня 2023 року
The Day of Remembrance of the Heroes of Kruty
27 січня 2023 року
233 years since the birthday of the Univeristy's President, honorary member of the Karazin University Petro Hulak-Artemovsky: the university celebrates
Karazin University celebrates the 218th anniversary of the university's grand opening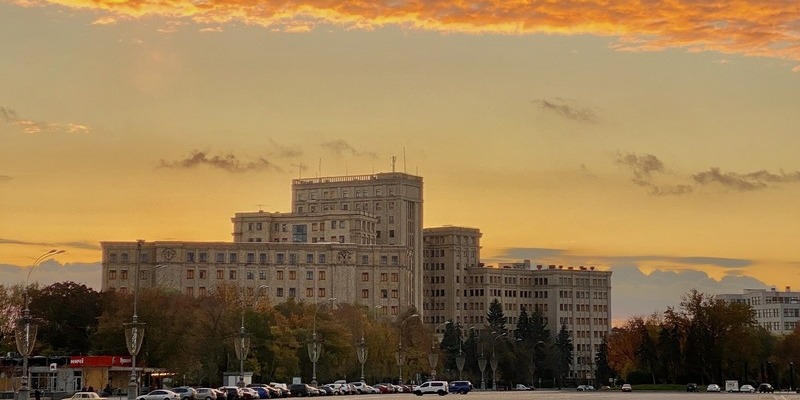 Today is the 218th year since the Karazin University opened its doors to those who wanted to plunge into the world of knowledge.
The history of one of the oldest universities in Eastern Europe began 218 years ago. During this time, Karazin University changed and changed Kharkiv, the country, and the world. He gave a powerful impetus to the development of Ukrainian science, education and culture. In the history of the university, the names of outstanding scientists, artists, public and cultural figures, Nobel laureates are engraved, which are immortalized in the names of space objects, plants and minerals, laws and formulas, geographical names.
According to the results of its activities, Karazin University is now one of the best universities in Ukraine, a member of the international university community. The opening of the university on the initiative of Vasyl Nazarovych Karazin 218 years ago led to the establishment and development of all higher education in the Kharkiv region.
In all-Ukrainian and world rankings, Karazin University consistently ranks high. Now it is one of the largest centers of science, education and cultural life of Ukraine. Due to the russian invasion, the main tasks of the university became the preservation and restoration of all property and achievements, providing education despite the war.
The unity of the university community, the readiness to provide the educational process despite the conditions of war, remains unchanged. The future of Ukrainian youth, who should live in a free, progressive, independent and developed state, depends on our joint work. Indomitable Ukrainians are working, each in his own place is fighting for the right to live at home, in sovereign Ukraine.
Congratulations on the 218th anniversary of the grand opening of Karazin University! Let the next year be for the university a year of new discoveries, gains and achievements, stability and development, and for Ukraine a year of Victory, reconstruction and prosperity of our state!