4 july 2022 year
In Karazin University, specialized summer schools and thematic special courses for teachers and lecturers of educational institutions were held
27 june 2022 year
Maryna Litovchenko won gold in the international tournament Para Open-2022 in the Czech Republic
Constitution Day of Ukraine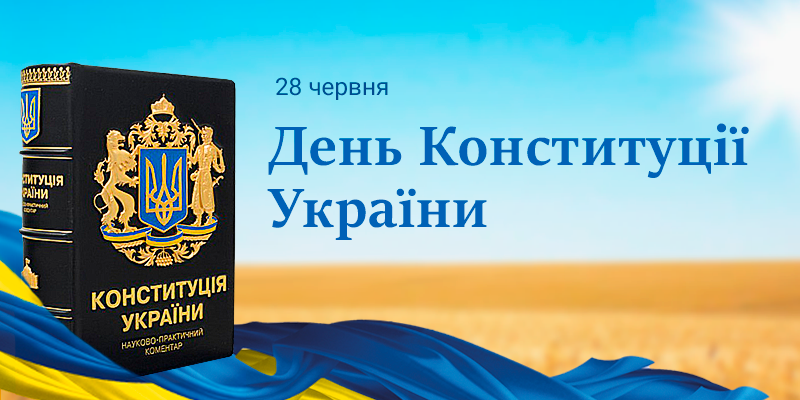 Every year on June 28, Ukrainians celebrate a major national holiday - Constitution Day of Ukraine.
The Constitution of Ukraine is the most important state document that defines the rights, sovereignty and territorial integrity of our country.
On the night of June 27-28, 1996, deputies of the Verkhovna Rada of Ukraine worked on the document and spent almost a day on it. In the afternoon of June 28, the Verkhovna Rada of Ukraine announced the adoption of the Constitution of Ukraine.
The first attempts to lay the foundations of Ukrainian constitutionalism were made in 1710 thanks to a document that first described Ukraine as a full-fledged state and part of the West. It was the Constitution of Pylyp Orlyk - an outstanding historical monument of Ukrainian and European thought, one of the first constitutions in the world.
Today the Basic Law of Ukraine is 26 years old. In the conditions of war, this holiday acquires special significance, because it demonstrates the inviolability of our people and the independence of our country.
Congratulations to Ukrainians on the holiday, we wish you a peaceful sky, resilience and courage! We believe in the Armed Forces of Ukraine!