9 march 2021 year
Badminton Competitions "Karazin University Championship"
25 february 2021 year
Popular Science Lecture "Lesia Ukrainka and Kharkiv: Intellectual and Spiritual Parallels"
Slavic Dimensions Club Meeting: Spring Holiday in Bulgaria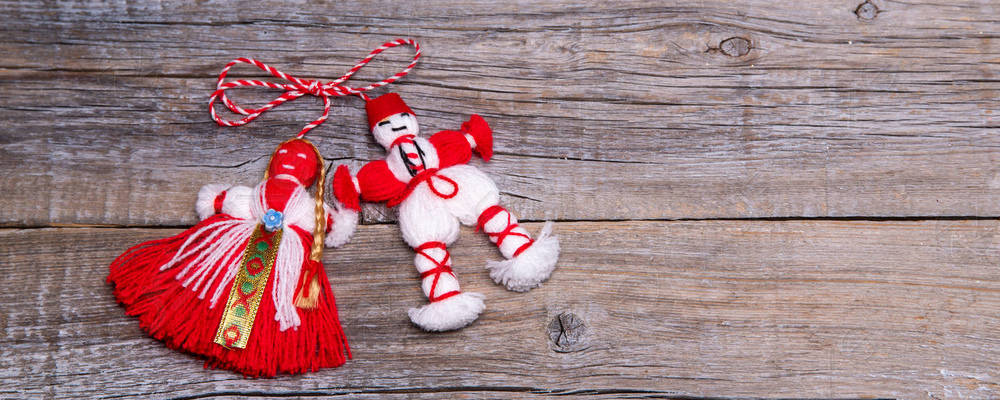 On March 1, 2021, Karazin University is holding an online meeting of the Slavic Dimensions Club, dedicated to the spring holiday in Bulgaria.
Event organizers: Cyril and Methodius Center of the Central Scientific Library, D. I. Bahalii Center for Ukrainian Studies of the School of Philosophy, M. Drynov Center for Bulgarian and Balkan Studies, Department of Travel Business and Area Studies of the School of International Economic Relations and Travel Business, "Ioann Rylskyi Charity Foundation".
Event moderator: librarian Yoliana Strashniuk.
The purpose of the event is to popularize the knowledge about the intangible cultural heritage of Ukrainian Bulgarians and the existence of traditional talismans in modern culture.
The Bulgarians believe that Baba Marta is a personification of the first spring month. She has a changeable mood, which affects the weather of March.
The main custom of the holiday is giving and wearing a martenitsa — an adornment – amulet made of red and white threads, which, according to folk beliefs protects against disease, the evil eye, as well as bring health, luck, and longevity.
Martenitsa is included in the UNESCO Representative List of the Intangible Cultural Heritage of Humanity.
The event participants will learn about the traditions, customs and legends associated with this holiday, as well as have the opportunity to make their own martenitsa.
Beginning: at 17:00.
The event will take place on the "Zoom" platform (conference ID: 872 0588 6621).