5 may 2023 year
Karazin University is the only Ukrainian educational institution to be included in the Times Higher Education ranking of universities with the highest percentage of international students in 2023
3 may 2023 year
VlasCup University Café continues its work
Online lecture by Christiane Fellbaum, Princeton University Professor, Senior Research Fellow in the Department of Computer Science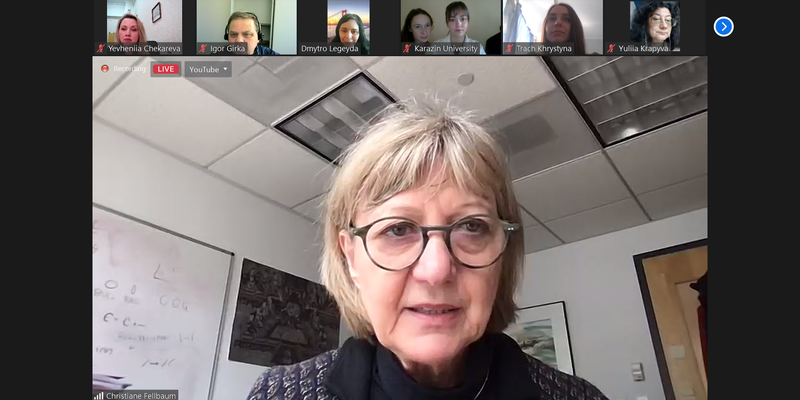 Karazin University hosted an online meeting with Christiane Fellbaum, a professor at Princeton University and a senior researcher in the Department of Computer Science.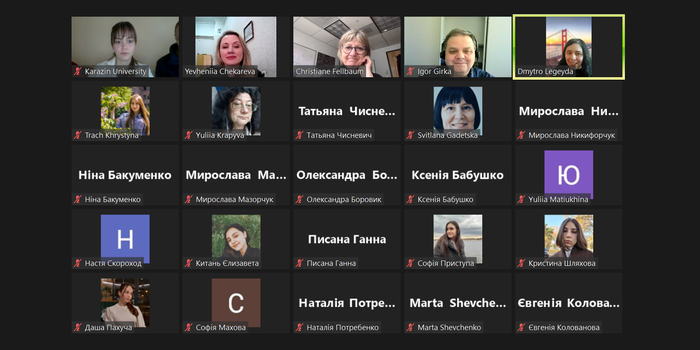 At the beginning of the meeting, Professor Fellbaum has been welcomed by Yevheniia Chekareva, Dean of the School of Philology, who has noted that this lecture is of great interest to Karazin University, as the university has a department specializing in general and applied linguistics. According to Yevheniia Chekareva, the support of Christiane Fellbaum in these difficult times is no less important for Karazin University.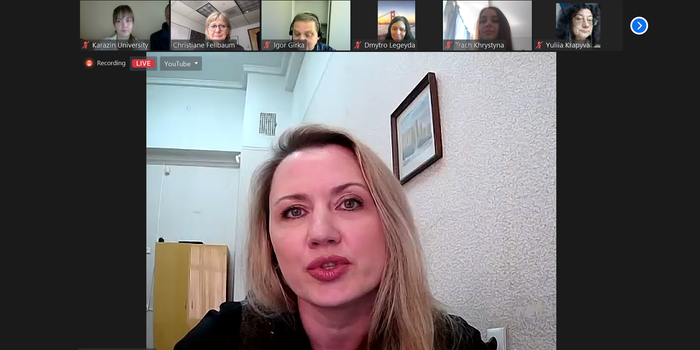 As part of the lecture, Professor Fellbaum spoke about the WordNet electronic lexical database, which she is a co-developer and director of. Christiane Fellbaum spoke in detail about the linguistic basis, cognitive background, and computer features of this project.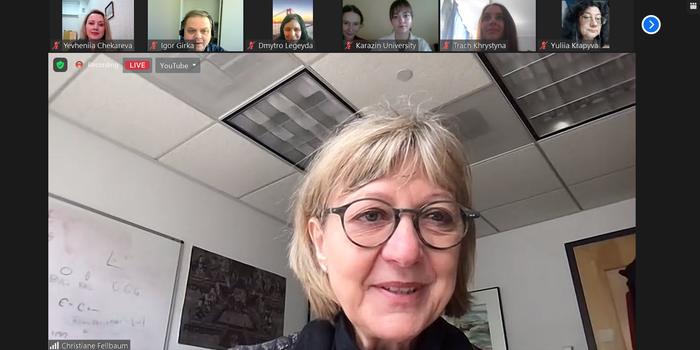 At the end of the event, everyone had the opportunity to ask questions and thank Professor Fellbaum for this meeting and for supporting Karazinites' education despite the war.