6 april 2023 year
International Day of Sport for Development and Peace
3 march 2023 year
The Lecturer from Karazin University Delivered a Guest Lecture Titled 'Critical Media Literacy in Building Information Resilience'
Lecture by William Burke-White, lawyer, political scientist, professor at the University of Pennsylvania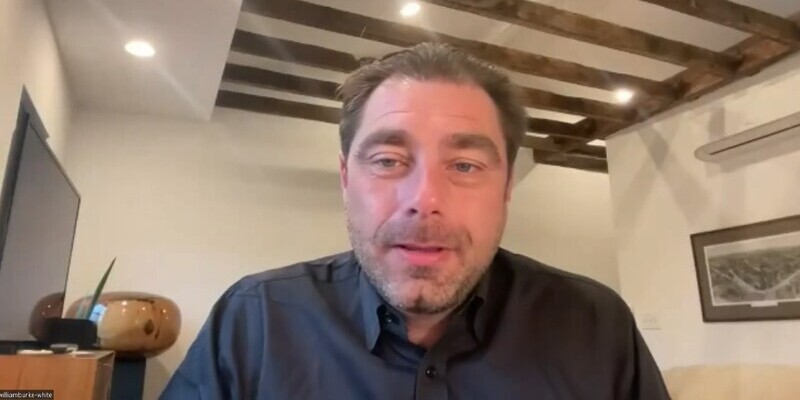 William Burke-White, Professor of the University of Pennsylvania School of Law, international lawyer, political scientist, leading expert on US foreign policy, multilateral institutions and international law, delivered a guest lecture for Karazin University students.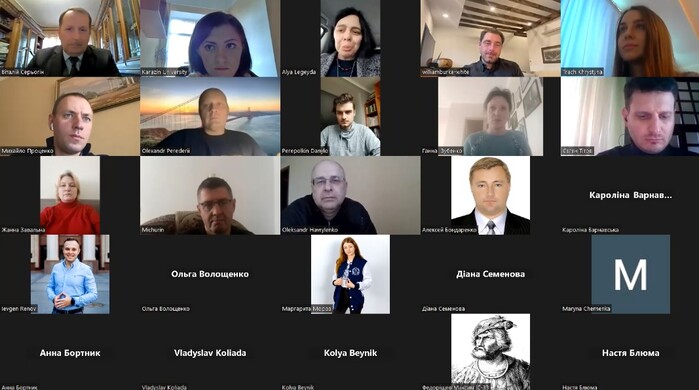 The lecture "International Criminal Law and the Arrest Warrant for Vladimir Putin" was the seventh in the framework of the initiative "A Lecture to Victory: World Speakers in Support of Karazin University".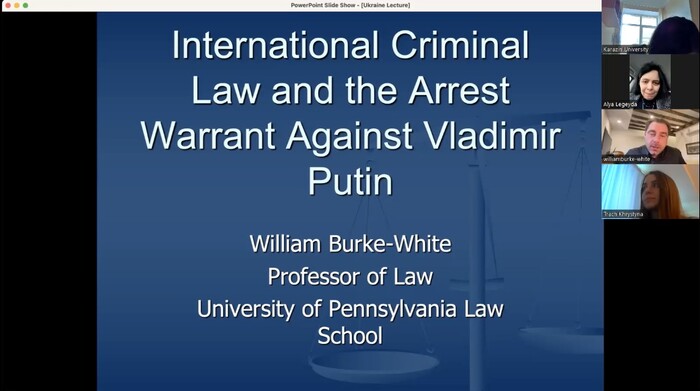 During his speech, Professor Burke-White appealed to the mechanisms and procedures for bringing Vladimir Putin to justice as a war criminal. The relevance of the topic is determined by the fact that the International Criminal Court in The Hague has issued an arrest warrant for the President of the Russian Federation and the Commissioner for Children's Rights Maria lvova-Belova, who are accused of illegal deportation of people and children from Ukraine to Russia.
During the lecture, William Burke-White referred to similar situations that have already occurred in our history, in particular, the Nuremberg trials, which is a precedent for investigating the crimes and genocide that Russia is currently committing against the population of Ukraine. He cited many examples: the tragedy in Rwanda, when the genocide of the ethnic population of that country took place, the trial of the former president of the former Yugoslavia, who called his trial illegal.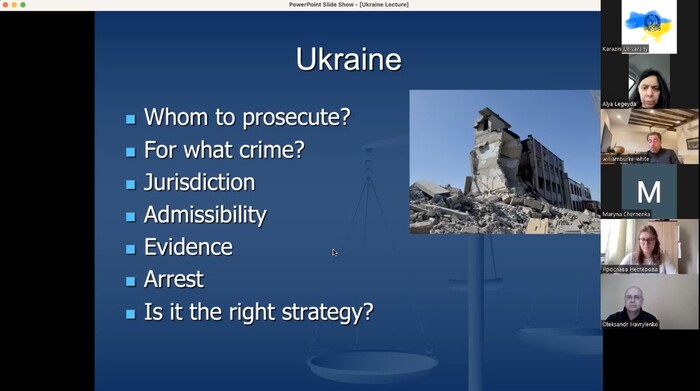 The University of Pennsylvania professor told Karazin University students about the history of the International Criminal Court and the peculiarities of its work. He described the procedures and mechanisms that will make it possible to bring Vladimir Putin and the people under his leadership to justice for their crimes.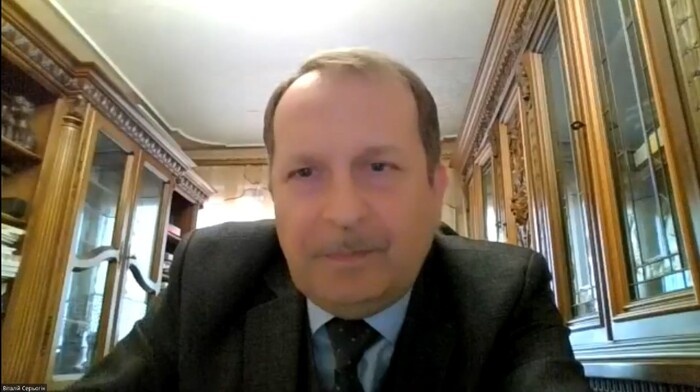 At the end of the meeting, everyone asked Professor Burke-White questions. The Dean of the School of Law Vitaliy Seriogin and the Deputy Dean for International Cooperation Oleksandr Perederiy thanked William Burke-White for his extremely interesting and informative lecture and encouraged his further cooperation with Karazin University.