Cooperation between the students' unions
The University of York Students' Union and the Student Council of Karazin University have started joint work on the possibilities of supporting Ukrainian students during the war.
«The cooperation of the Student Council of our university with the self-government of York University really turned out to be very fruitful and exciting!» — Vitalina Shevchenko, the Head of the Student Council.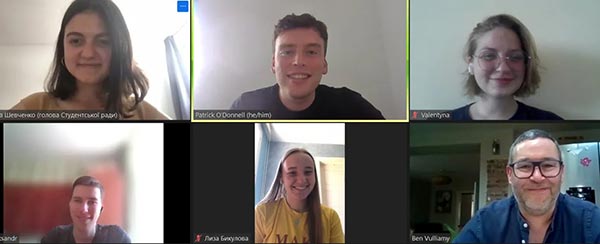 You can read more about the life and education of Karazin students at the wartime in the article Sharing student stories from Ukraine published by the British education edition Wonkhe.